News
Phoenix Raceway Signs ISM Connect as Naming Rights Partner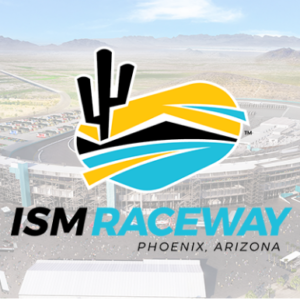 Phoenix Raceway and ISM Connect, a pioneer in smart venue technology, have announced a multiyear partnership that includes naming rights for the raceway's modernized venue as well as the installation of a groundbreaking digital fan engagement experience.
Beginning in 2018, the venue will be known as ISM Raceway.
ISM's 360-Dgree Connect network will provide the modernized venue with advanced, robust technology and data capabilities to create meaningful connections between fans, partners and the venue itself, according to a press release. Use of digital display screens, interactive experiences, social media integrations and a mobile app will give fans access to unique content, in-seat ordering and more.
"We're focused on building a world-class facility, and the partnership with ISM will further enhance our technology capabilities and create opportunities to better engage with fans," said Bryan R. Sperber, Phoenix Raceway president. "ISM Raceway will serve as a premier motorsports and entertainment destination for generations to come."
The ISM Connect network will power various fan activations and experiences throughout the venue, including the new infield Fan Zone, new pedestrian tunnel connecting the infield to the new seating areas and one of the two new Canyons-"immersive and interactive entrances.
As part of the partnership, ISM Connect will also receive naming rights for one of the Canyons, providing more than 20,000 square feet of fan engagement and brand activation that vertically spans multiple concourse levels.
"This partnership underscores our commitment to strengthening relationships and communication between venues, fans, partners and brands through innovative digital solutions," said Jeff Hutchins, ISM Connect vice president of operations. "ISM Raceway, powered by ISM Connect's digital engagement network, will revolutionize how large venues connect every piece of their technology in order to gather and analyze data, with the goal of improving the fan experience."