News
Performance Business Media Hires Murray as Brand Manager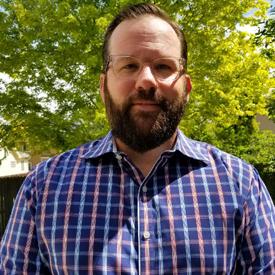 Performance Business Media (PBM) has hired Michael Murray as brand manager. Murray will facilitate editorial opportunities and product placement for PBM's growing list of clients.
An experienced professional in automotive aftermarket media, Murray brings a wide array of knowledge and skill to PBM, according to the company. As associate publisher of THE SHOP magazine, Murray focused on comprehensive marketing strategies and longterm partnerships with top manufacturers and providers.
As brand manager for PBM, Murray will continue to foster relationships between manufacturers and media, including arranging original content opportunities, project builds and editorial outreach.
"We are thrilled to welcome Michael to PBM," said Kent Bradley of PBM. "Michael has an immense amount of industry experience, so his insight and perspective is a valued addition to our team. We look forward to helping our clients further reach the influencers and grassroots advocates who use and test performance parts every weekend."
Hiring Murray is part of PBM's overall dedication to optimizing earned media for its clients. After conducting market research, PBM identified missed opportunities between manufacturers and the weekend warriors who use and trust their products. Murray will work to bridge the gap between advocates and manufacturers in an ever-evolving world of social media and trends.
"I'm excited for the opportunity to team up with the PBM," Murray said. "PBM has garnered a reputation for providing clients with thoughtful and effective marketing strategies, and I look forward to using my experience and knowledge in the aftermarket industry to further assist our clients reach new markets and customers."
Performance Business Media represents the marketing interests of top aftermarket and motorsports companies. With more than 20 years of experience in motorsports media, PBM specializes in strategic media placement, impactful creative and powerful brand storytelling to deliver results for clients. For more information, visit www.performancebusinessmedia.com