News
ORACLE Lighting Appoints Sales & Marketing Director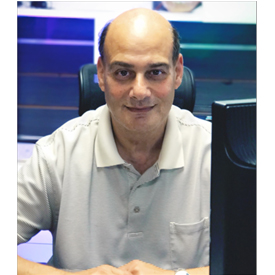 New Orleans-based ORACLE Lighting has made a key addition to its staff. The automotive lighting manufacturer has hired Jeff Wolpe as its new sales and marketing director.
"My primary focus will be to work closely with our internal sales team as well as our manufacturers reps to drive revenue growth through existing customers as well as establish new distribution," Wolpe said. "Sales and marketing will be working very closely together to accomplish this and other business objectives to continue the solid growth rate that this company has become accustomed to."
With over 27 Years Experience in the automotive aftermarket as a sales and marketing professional, Wolpe began his career as a manufactures sales rep in the New Orleans Gulf Coast area-promoted to product development & management in the automotive tools and equipment category. Over the years he has developed and implemented sales training and sales promotions for multiple sales teams over multiple automotive categories, according to ORACLE Lighting.
"Jeff will provide the leadership to further the success of ORACLE Lighting's sales, marketing, and product management," said Tiffanie Hartenstein, CEO of ORACLE Lighting. "He has an extremely strong background in distribution, national accounts and possesses the knowledge and experience to successfully guide our sales efforts in the right direction."
Wolpe has successfully lead two national sales forces, each with revenues exceeding $500 million, with products ranging from parts & accessories and hard parts to filtration and lubrication, according to ORACLE Lighting.