News
No-Prep Triple Crown Presented by Lane Automotive Starts in June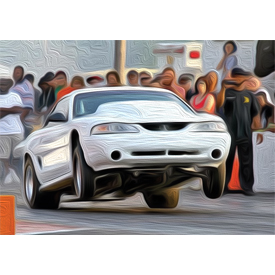 With support from Lane Automotive and the Martin, Michigan-based US 131 Motorsports Park, the inaugural $30,000 No-Prep Triple Crown Series will launch its first event on June 28. The second and third races in the
No-Prep Triple Crown Series are set for July 26 and Aug. 23.
The three race series will offer a $10,000 guaranteed cash payout for each Wednesday evening race. Each event also will see support from the Lane Automotive Contingency Program.
The full-bodied race cars must have factory quarters and roof, a factory VIN and weigh a minimum of 2,750 pounds. Drag slicks are allowed, but traction compounds are not. The entry fee is $100 per event.
Each Wednesday evening event will see the US 131 Motorsports Park gates open at 3 p.m. with open timed runs from 4-6:15 p.m. The No-Prep elimination rounds begin at 7 p.m.
The No-Prep Triple Crown will pay the final eight racers each night as well as the final pair in the Second Chance ladder:
Winners Bracket
Winner: $5,500
Runner-Up: $1,200
Semi-Finals: $500
Quarter Finals: $250
Second Chance Bracket sponsored by Edelbrock (First Round Losers Only)
Winner: $1,000
Runner-Up: $300
Click for more information about the No-Prep Triple Crown Series presented by Lane Automotive.
Marketing partners for the series include: Lane Automotive, Allstar Performance, Fragola, Edelbrock, CVR, US Gear, Moroso, Total Seal, Eagle, King Bearings, PowerMaster, Mahle Motorsports, QA1, Scat and SCE Gaskets.
U.S. 131 Motorsports Park is located at 1249 12th Street, Martin, Michigan 49070.