News
New Accessory Invented by Truck Owner Who Recognized a Need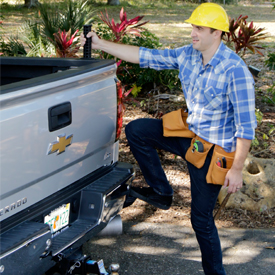 Step-N-Secure is a new truck accessory designed to both assist in stepping up to a truck bed and securing cargo once it is loaded. The company that produces it-also known as Step-N-Secure-is located in Sarasota, Florida.
This patented design was invented by a truck owner who recognized the need for a handle to grab onto while getting access to his cargo bed.
The Step-N-Secure handle is installed in the truck bed stake hole.
The product-made in the U.S.-is available for Ford, GM and Dodge trucks.