News
Motor State Takes Vendors Off-Road Racing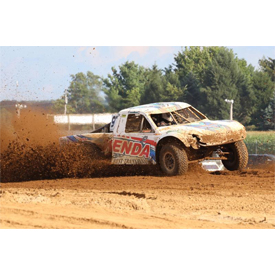 Motor State Distributing and its vendor partners, Allstar Performance and Optima Batteries, were partners of MORR and its Sportsman at the Aug. 13 TORC Series presented by AMSOIL Rumble at Red Bud. Over 158 PRO and Sportsman short-course off-road racers competed at the iconic mote facility.
The Motor State Distributing partnership included a substantial increase in payback for the top three finishers in four of the Sportsman race divisions as well as the top three finishing PRO-2WD rookies in Sunday's race program.
The Red Bud event had participants throughout North America that covered 13 states and one Canadian province. After a three-year hiatus from the southwest Michigan facility, a separate specific purpose 0.9-mile long track was built just for the TORC Series. It featured many of the same challenges of its famous Outdoor National motocross layout, including a four-wheeled version of Larocco's Leap.
"Motor State distributes over 630 vendor lines throughout the motorsports and performance marketplace," said Scott Wahlstrom,  marketing manager of Motor State. "Associating the Motor State dealer network and our vendors to the MORR group and the TORC- Rumble at Red Bud has expanded our exposure in the off-road community in the Midwest as well as across North America."
The two-day event saw a total of 11 different classes.