News
Motor State Distributing Adds SAVIOR Products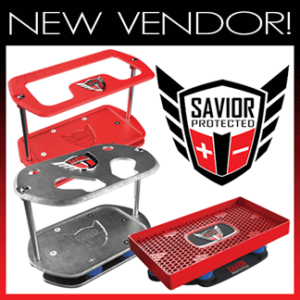 Motor State Distributing has added the SAVIOR Products product line to the company's ever-expanding list of quality brand vendors.
The SAVIOR product line was originally designed to protect marine batteries from harsh boating environment, now bringing that innovation into the automotive and powersports markets, according to the company.
The SAVIOR Battery Case ShockStop isolation mounts can substantially absorb up to 99.3 percent of shock and vibration, according to SAVIOR. Since shock and vibration are leading cause of premature battery failure, SAVIOR's ShockStop substantially reduces impact shock allowing the battery to live up to its potential.
The SAVIOR product line includes Pro Cases, Pro-Lite Cases, trays and OEM mounts.
For more information, call Motor State at 800-772-2678, or visit www.motorstate.com.