News
Mike Copeland Purchases Arrington Performance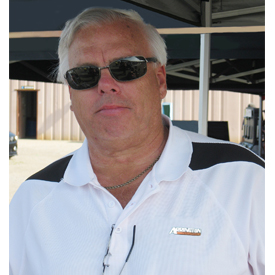 Mike Copeland, CEO of Diversified Creations, has purchased Virginia-based Arrington Performance. The company is more than 50 years old and is position as a leader in parts sales, engine assembly, and vehicle builds for Chrysler and Dodge HEMI-powered vehicles.
Under Copeland's direction, Arrington will focus on growth and improvement of the existing business, as well as expanding the operation to include Jeep, RAM truck, resto-mod, and off road, according to the company.
As part of the purchase, Copeland is moving Arrington Performance from Martinsville, Virginia to Brighton, Michigan. The new location will be adjacent to Diversified Creations facility in Brighton, with its own full complement of specialized salespeople and fabricators. The new Arrington Brighton location will include vehicle build, engine build, dyno and warehouse facilities. Diversified Creations will display Arrington products in its showroom, as Arrington will not have its own retail showroom.
"Arrington Performance has a natural alignment with my existing company. Diversified Creations is a performance and off-road retail center, with a showroom reminiscent of a classic speed shop," said Copeland. "Diversified Creations builds all types of performance and off-road vehicles, including resto-mods and pro-touring cars. The first ever Hellcat engine swap into the Roadkill's General Mayhem Dodge Charger was performed by Diversified.
"The business model from selling single parts to a complete vehicle build is the same at Arrington Performance. Arrington Performance has a reputation as being a leader in Gen III HEMI performance parts, engines and vehicle builds. Our goal is to expand Arrington's performance presence by adding innovative products and services for the vehicle platforms they're already well-known for, while adding new offerings for other MOPAR powered vehicles."
Arrington Performance will continue the use of its existing website www.shophemi.com/. The website will be updated to include many products not previously available through the site, according to the company. Copeland plans to expand the brand globally from the new Brighton, Michigan location.
Copeland has more than 25 years of experience with General Motors as project manager for Performance Engineering where his duties included engineering and building GM performance and show related vehicles, all with an emphasis on incorporating General Motors' performance products cutting-edge technology. Through GM, he supported the development of GMPP LSX and E-Rod engine programs.
After he retired from General Motors, he also served as vice president of Lingenfelter Performance Engineering for six years. He has been the CEO of Diversified Creations since 2004.
Arrington Performance can be contacted at 866-844-1245 or via e-mail at sales@shophemi.com