News
Melling Performance Expands Enders Sponsorship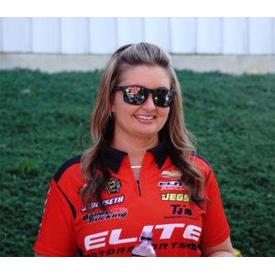 Melling Performance will enter a new partnership with Elite Motorsports team owner Richard Freeman for 2018 to sponsor driver Erica Enders. The deal follows a successful multi-race major sponsorship deal with Enders, a two-time Pro Stock champion, in the second half of this year, according to the company.
Melling Performance will take up primary sponsorship of the race car at 16 of 24 races next season, and serve as a major associate sponsor at the remaining eight national events, according to Mark Melling of Melling Performance.
"We're thrilled to be expanding our relationship with such quality people as Erica and Richard," Melling said. "Our involvement with this first-class team and our company being back in racing this past six months has really resonated with our customer base. It made it an easy decision to step up our program for next year.
"Mell-Gear, our aftermarket replacement timing brand, also will come along for the ride throughout the year in addition to our Melling Performance engine parts brand. We're all very excited."
Freeman was quick to point out Melling's breadth of experience in motorsports.
"Mark gets it," Freeman said. "His family owned and ran a very successful (NASCAR) Cup team back in the day. They won Daytona, they won a championship with Bill Elliott, they know what it takes to be on top.
"He also understands the business of racing and what a company needs to do to be successful out here through a racing program. He's the perfect partner to have in something like this and we're very happy to announce this new deal."
Enders and Freeman under Melling's sponsorship have won multiple elimination rounds and secured a seventh straight Countdown to the Championship berth.
"This is really great news and I'm so ready to put our Melling Performance/Elite Motorsports Chevrolet Camaro into the winner's circle multiple times, starting in Pomona at the Finals," Enders said. "Mark has been an amazing friend and supporter and everyone at his company has been so friendly and cool. I'm super proud to carry their colors."
Enders is a 22-time national event winner in 39 final-round appearances. That includes a victory at this year's Epping, New Hampshire, and runner-up results in Atlanta, Chicago and Seattle.
"Hopefully the next winner's circle celebration will be all about Melling Performance and Mell-Gear," Enders said. "I'm a happy girl right now knowing we can focus on helping grow their brand rather than spending all our time looking for sponsors. This is going to be a very productive off-season."