News
May Rears & Gears presented by M1 Concourse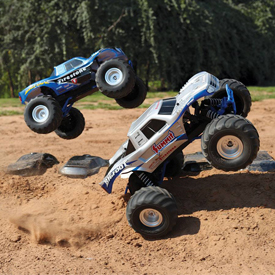 Rears & Gears was established as a pop-up automotive event of automotive professionals and business owners near Detroit looking to explore, collaborate, and share emerging technology and trends while paying homage to our automotive heritage. The event picks up once again from 6 to 11 p.m. on Wednesday at the M1 Concourse in Pontiac, Michigan.
Formed as a loosely knit brotherhood, RNG aspires to promote creativity and the pursuit of discovery and application of new ideas while showcasing the talent of artisans and engineers alike, according to organizer Murray Pfaff.
"The goal is to provide new and thought provoking experiences for the individual," Pfaff said.
The star of the event this year may be the setting. M1 Concourse is a car condo and test track facility, which has long supported Rears & Gears.
Pfaff said the event has a lot in store.
"Everything from Hellcat/Viper thrill rides on the track to an air bag fruit toss courtesy of Axiom Graphics, or try your hand at operating real life construction equipment with backhoe basketball sponsored by Classic Design Concepts," he said. "We will also be building a terrain park where you can drive the latest in Traxxas R/C vehicles thanks to the guys at Pilot Transport.
"MotorCity Powersports will join us with pit bikes, side by sides, and more. Szott M-59 Dodge will showcase the Serial No. 01 of 80 special edition Mopar Challenger and the Super Yeti Jeep designed by Pfaff Designs. Van Guard Motors will bring some more special vehicles you might aspire to own, and can."
Snap-On tools will return with its fully stocked tool truck and ARESCO Lifts will demonstrate how to maximize garage space. RAW Designs will bring hand crafted, deco-inspired lighting and furniture, plus some experts in garage design.
Other companies joining the event include Waterfall Jewelers, MotorCity Auto Spa, Hagerty Insurance, Gearhead Homes, and Suburban Bolt.
Szott Auto will sponsor the bar and the girls from the Tilted Kilt will ensure there's enough beer.  The Detroit BBQ company will return thanks to Ididit, while Tito's Vodka will mix some special drinks. MRT Performance is the music sponsor.
Prizes will be provided by Ingersoll-Rand, KICKER and Mother's Polishes, as well as other surprises.
Registration is $25 per person prior to the event (online) or $30 at the door.
If you are in the automotive industry in the Midwest, please join us!  Click on the link below to register or RSVP – so we can make sure there is enough food, drinks, and to save 5 bucks!
Click for more information or to register.