News
Marx Group Appoints Assistant Account Executive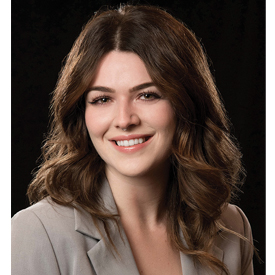 Marx Group has appointed Kaleigh Jerzykowski as an assistant account executive. Jerzykowski will work out of the company's Bloomfield Hills, Michigan location. She will support the company's automotive clients, providing public relations, social media, graphic design, event management and web development services.
Prior to joining Marx Group, Jerzykowski had been the social media and events coordinator for the Clarkston, Michigan Chamber of Commerce and a staff reporter for the Oakland Post at Oakland University.
"Our goal is to continue expanding our team and our capabilities with highly skilled, high-character individuals," said Frank Buscemi, president/CEO and creative director for Marx Group. "Kaleigh has a lot of marketing talent, combined with a willingness to learn. She will be a great asset to our clients and to the Marx Group team."
Marx Group, founded in 1984 by chairman and chief strategy officer, Tom Marx, provides fully integrated marketing communications services, as well as research and strategy to companies in the automotive, aftermarket and trucking industries. The company opened its Detroit-area office in December 2016.
For more information, visit marxgrp.com.