News
Marketing and Sales: Here Come the Promises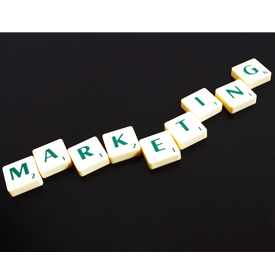 EDITOR'S NOTE: Jesse Kramer-marketing expert and VP of marketing for Horsham, Pennsylvania-based AWE Tuning-has developed a series of articles on small business branding, crafted specifically for aftermarket shops. This is the second installment of the five article series. Click to read past installments on establishing brand vision, brand positioning, knowing what your customers want, and connecting to customers' souls.
…..
Here come the promises.
Marketing's job is easy: Make promises that the rest of the company needs to fulfill. If a brand is built correctly, marketing is merely an interpretation of the things that matter to the customers.  Back in my early ad-guy days, I became enamored with the book Ogilvy on Advertising, which features this Rolls-Royce ad. I love this ad. It digs into what makes the car great, and shouts it from the rooftops. Note that it talks about *one thing*.
Marketing's job is to figure out what real things about your products (note the term real) will make your market stand up and take notice, then figure out where those people live and play.
Reaching out and grabbing people by their throats in the aftermarket is typically a cocktail of social media (Instagram and Facebook in our world. PS: videos create more engagement), Forums, and email marketing. Larger budgets will opt to incorporate print (since proving ROI is harder), smaller budgets focus acutely on digital. Google Analytics needs to be baked into your life. There are variants of each of these, but suffice to say, if you don't have a strategy for these, you should start. Like… why haven't you started yet?  Also, never discount the value of crowd-sourced content if your bandwidth is shallow.
Just remember this: Marketing's job is to make promises. And that's why marketing comes last. Because the fastest way to blow all your hard work is to have a fantastic campaign for a crappy product.
If you're ready, it's time to go make some promises.
In Summary
Building a brand isn't easy. It takes relentless awareness of every single touch point. But if you follow these simple steps, you can get there. A brand is the armor that protects you from when things go wrong, and it's what catapults you to things going right.
But again, you won't do any of this, but your competition might.
Thanks for reading.