News
MAHA USA Hires VP of Sales, National Account Manager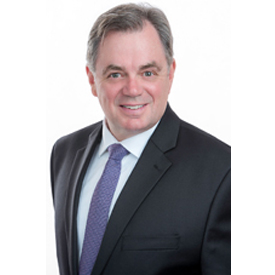 MAHA USA has made two big additions to its staff. The manufacturer of vehicle lifts, workshop equipment and safety technology for shops has hired Niall Davidson as vice president of sales and marketing and product management for North America, as well as Raul Gomez as national account and key manager.
Davidson brings a wealth of experience and proven track record for innovation, business growth, and leadership, according to MAHA USA. Davidson most recently served as vice president and general manager of the Automotive Aftermarket Division of Robert Bosch Canada Inc. Prior to that, he held senior roles in sales, marketing and product management for Snap-on Tools Inc.
"Niall will provide the leadership experience to further the success of MAHA's North American sales, marketing and product management," said Juergen Werner, MAHA USA's managing director.
Gomez also has an extensive background in automotive and national accounts. He brings key insights to MAHA USA after serving as national account manager at Snap-on Tools Inc., according to the company.
"We are pleased to have Niall and Raul join our North American team. Both have extremely strong backgrounds in distribution, national accounts and have the equipment knowledge to successfully guide our sales efforts," Werner said.
"North America is a key growth and investment market for MAHA," said Thomas Foerg, president of MAHA, Maschinenbau Haldenwang GmbH & Co. "Through our commitment to American manufacturing and products engineered specifically for North America, we recognize that Niall and Raul bring the market knowledge and background to strengthen our growth strategy."