News
JC Whitney Wrench and Ride Features Coverking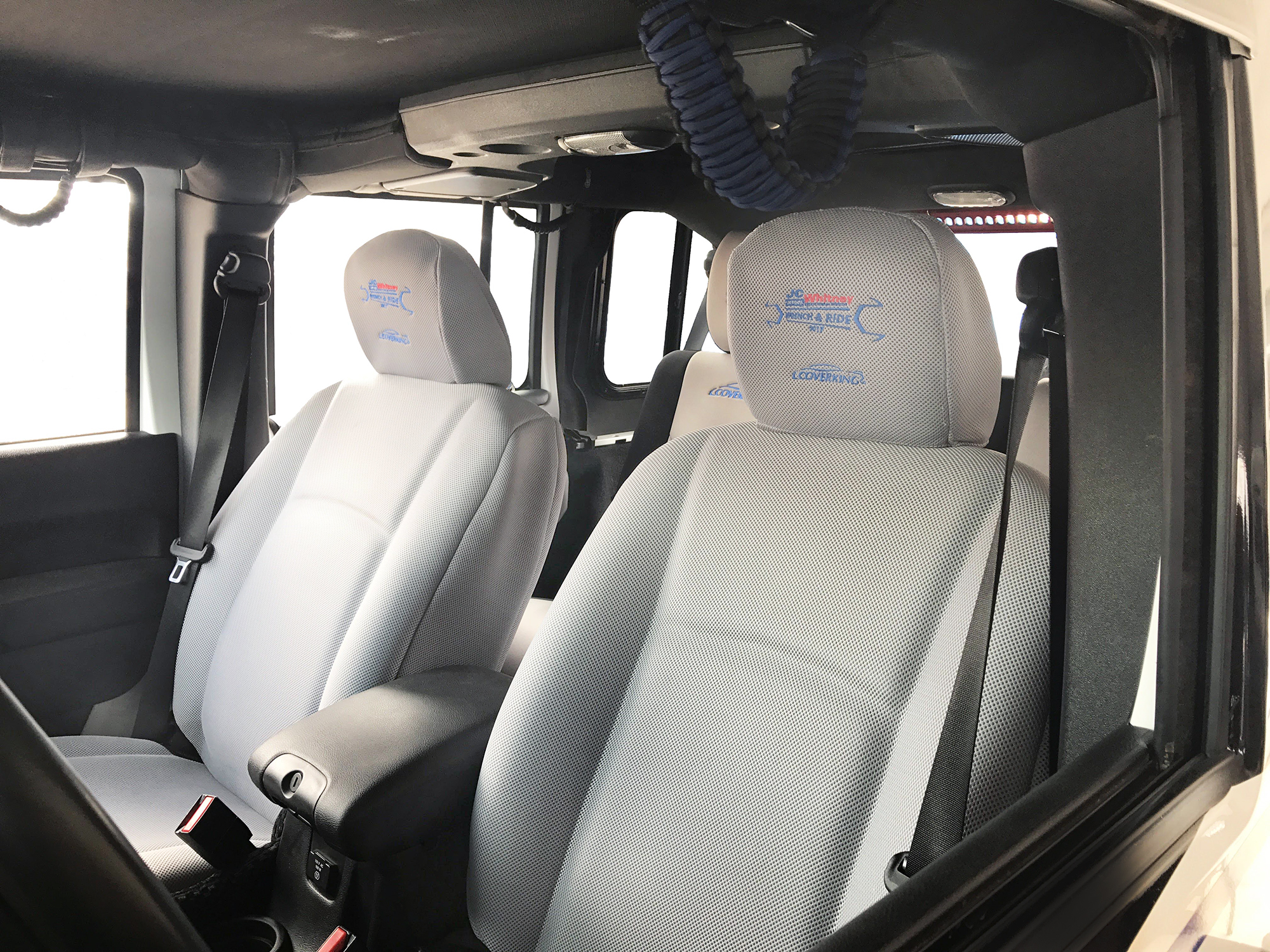 Jeep Wrangler owners will have the opportunity to view Coverking's vehicle protection products during the 2017 JC Whitney Wrench and Ride Tour. The tour features a variety of Coverking and other aftermarket products installed on a customized 2016 Jeep JK Wrangler, which will be on display at multiple Jeep and truck events across the country.
"We love meeting customers and showing our project Jeep outfitted with the latest parts and accessories to upgrade and enhance their rides," said Rob Mullner, chief enthusiast at JC Whitney.
At each event, Jeep and truck owners are encouraged to submit a photo of their ride for a chance to win a complete upgrade package of aftermarket parts, including the Coverking products seen on the display Jeep. These include a custom vehicle cover, new Molded Seat Covers, custom dash cover and floor mats specifically designed for the vehicle using digital 3D image scanning for a precise fit.
Jeep owners can catch the JC Whitney Wrench and Ride tour display at the Easter Jeep Safari in Moab from April 10-17, the JC Whitney Car Show in LaSalle, Illinois on May 7, The Unlimited Off-Road Expo in Louisville, Kentucky from June 2-3, the All Breeds Jeep Show in York, Pennsylvania from July 16-17 and Ocean City Jeep Week in Ocean City, Maryland from August 22-26.
More information on the JC Whitney Wrench and Ride Tour and photo contest can be found at http:///blog.jcwhitney.com/wrenchandride2017.