News
Jay Leno's Garage Launches Spray Wax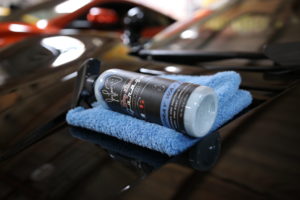 Jay Leno's Garage Advanced Vehicle Care has added spray wax to its lineup of detailing products.
The uniquely formulated spray wax was designed to be the quickest way to apply carnauba wax protection to various painted surfaces. Jay Leno's Garage Advanced Vehicle Care recommends applying spray wax after every wash to extend the life of the vehicle's base wax or sealant application. For the best results, begin with a cool surface, mist wax evenly, distribute over surface with a clean microfiber towel one panel at a time and once the wax has hazed, wipe off and buff with a clean, dry microfiber towel.
"Waxing a vehicle on a strict schedule isn't always an option for many people," said Chris Walters, JLG AVC product development specialist and director of marketing. "This Spray Wax lets people quickly protect the last application of wax or sealant to extend its life a bit longer."
The Spray Wax is formulated with premium carnauba wax and like all JLG AVC products, is made and bottled in the U.S.
The entire Jay Leno's Garage Advanced Vehicle Care line was specially designed by Jay and his team to clean and protect even the most delicate finishes with the professional grade formulations, according to the company.
For more information, visit www.LenosGarage.com.