News
Jason Snyder Joins R&R Marketing Consultants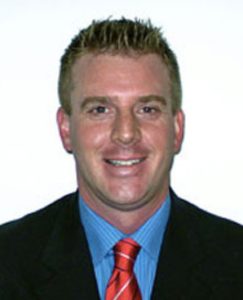 R&R Marketing Consultants Inc., a professional sales and marketing company in the automotive aftermarket, has named Jason Snyder western region sales director.
Snyder joins R&R Marketing Consultants with more than two decades of experience in the automotive space, spending the previous six years as vice president of Power Automedia LLC. He will be responsible for leading the R&R sales team and customer relationship strategies for 13 states and two Canadian territories, according to the company.
"We are very excited to have Jason join our team," said Rich Butler, RRMCI chief executive officer. "He brings a wealth of unique experience and knowledge that will help us with our continued quest to provide world-class service to our clients and customers."
Snyder also spent eight years in various roles with Edelbrock, including national sales manager and vice president of marketing, and has served as a buyer and sales manager for Ohio-based Pace Performance.
"R&R and I have enjoyed a working relationship dating back to 2003 and my time with Edelbrock," Snyder said. "Rich Butler, Chuck Lenhart and the R&R team have diversified the company to excel in today's ultra-competitive aftermarket by investing in the people and resources required to deliver ongoing value to their manufacturing and distribution partners. I believe my executive experience in operations, sales, marketing, media, manufacturing and distribution will complement the great sales team in the region, while providing strategic direction for growth."