News
Indian Flat-Track Bikes Feature Evans Waterless Coolant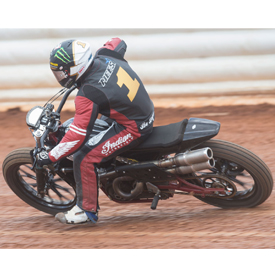 Fifty limited-edition Indian FTR750 Scout flat-track racing motorcycles will come from the factory filled with Evans Waterless Coolant.
With a boiling point of 375 degrees, Evans helps handle the high temperatures of performance racing without building pressure or boiling over, according to the company.
"Evans Waterless Coolant prevents overheating when it counts," said Mike Tourville, sales and marketing director. "Now, owners of the special-edition Indian FTR750 can go all-in for the win without worry of boil-over."
Indian motorcycles have been winning flat-track races for 50 years. Evans Waterless Coolant prevents boil-over on the track and offers lifetime corrosion protection for the engine.