News
ididit Totally Refreshes its Brand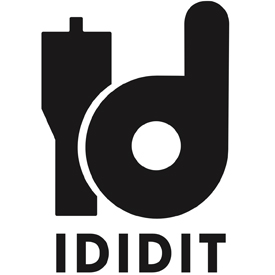 ididit has relaunched its brand, with a modern logo and new website.
The new company logo marries ididit's historical legacy and its modern innovations to create a clean, forward-thinking look, according to the company.
The company's  new website features a consumer-oriented, fully-stocked Tech Center, and an expanded Dealer Resource module.
The ididit Tech Center includes nearly 50 useful tech tips covering both general and model-specific topics, a growing library of video tutorials and exclusive content, downloadable instructions for every ididit product, custom column diagrams, and a well-organized presentation of FAQs, according to the company. Additionally, the new site has dedicated product pages for ididit's vast catalog while featuring a complete spec list, special notes plus recommended and applicable accessories for each product.
"Whether our customers are working on their vehicles at night when our customer service lines are closed, or are pushing against a hard deadline in the shop, they will have the greatest compilation of resources available at their fingertips," said Marty Waterstraut of ididit. "We are proud to have online resources available to our customers as refined and easy to use as our industry-leading steering columns."
Dealers logging into ididit's new website will gain access to a wealth of materials, according to the company, including product photos and ididit marketing materials.