News
ididit Partners with Classic Instruments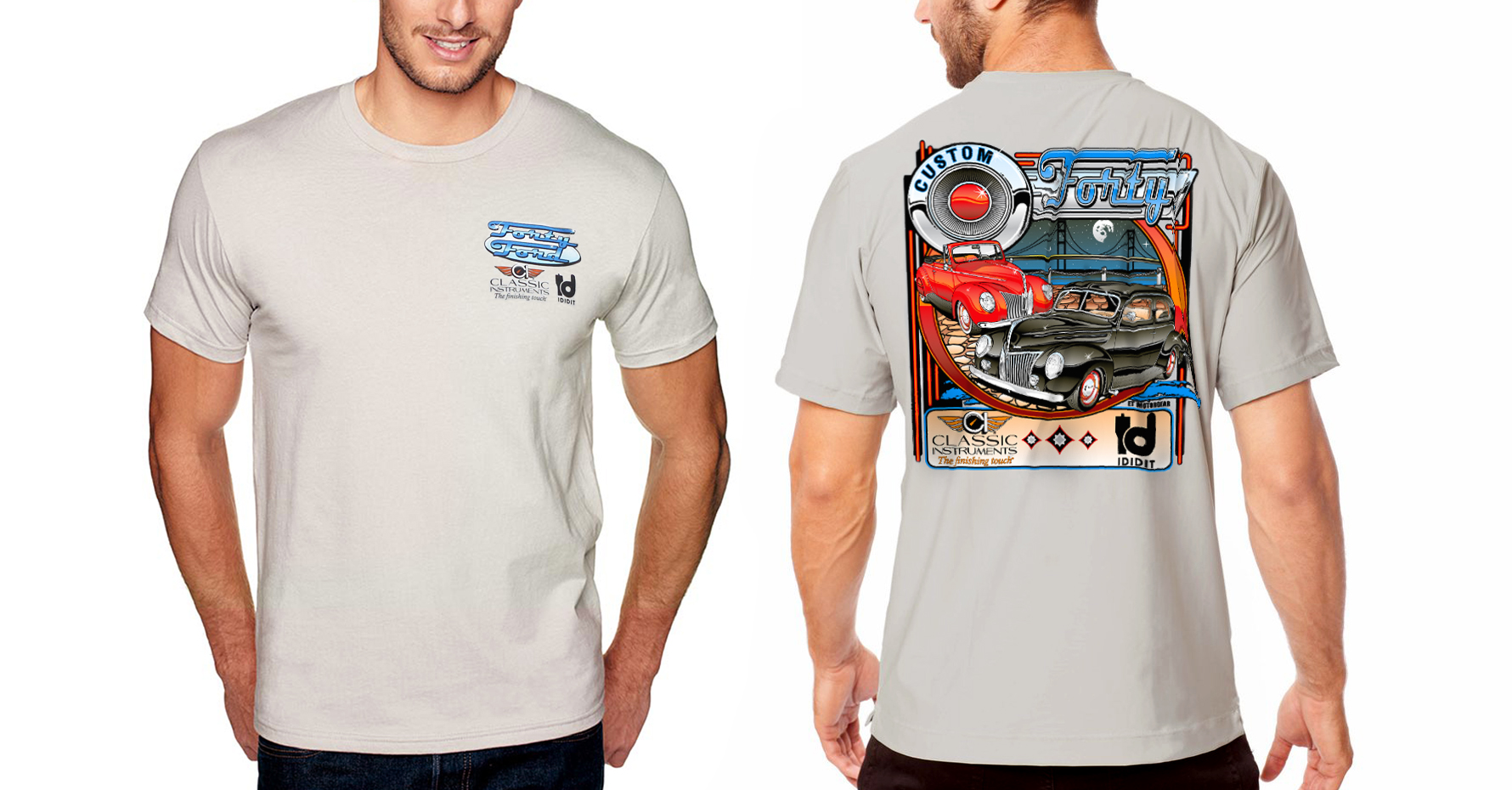 Classic Instruments will include ididit's limited edition '40 Ford T-shirt with every purchase of '40 Style steering column from ididit and a '40 Ford package from Classic Instruments.
ididit's '40 Style steering column blends vintage style and modern convenience with a brushed stainless steel finish and 1940-style dress-up kit with brass knobs, a cutting-edge technology of locking detent, allowing the column to lock into park and neutral positions, self-canceling turn signals, four-way flashers, horn wiring, a 3-7/8-inch, GM-style wiring plug and a ¾-36 lower shaft, according to the company.
Classic Instruments '40 Ford package's six-in-one design includes speedometer, tachometer, fuel, oil, temperature and volt gauges as well as LED lighting with built-in dimmer, green halo turn signals, and a red high beam indicator. The package is finished off with a real glass lens and a polished stainless steel bezel. The package arrives to customers ready to install with all necessary sending units, wiring harness, and mounting hardware, with fuel gauges calibrated to 240-33 ohms, according to the company.
"The '40 Ford T-Shirt is a great tribute to a classic, featuring iconic styling," said Megan Lunsford of ididit. "We are proud to offer this exclusive offer with Classic Instruments, and we hope to see these shirts at car shows throughout the country."
Customers who provide proof of purchase of both premium products may receive the limited edition '40 Ford tee by calling ididit at 517-424-0577.