News
Holley Releases Assortment of Shop Tools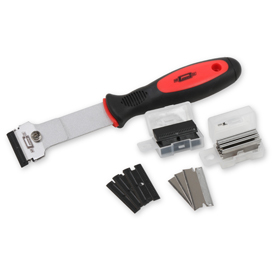 Holley/MSD has released an assortment of shop tools and supplies, including an air filter cleaner and oil kit, a non-marring gasket scraper, and ratchet tie downs and axle straps.
Tie Downs, Straps
Mr. Gasket Straps, Tie-Down Straps, and Tie-Down Kits present a way to attach any vehicle to a trailer and are ideal for race cars, show cars, UTVs, and pit carts alike, according to Holley.
The ratchet straps include zinc-plated steel ratchet assemblies with extra-strong black webbing and spring-loaded retaining hook clasps. The axle straps also feature heavy-duty zinc plated steel hardware and extra-strong black webbing with a red protective cover to prevent damage to the webbing. The tie-down kits include a pair of ratchet straps and a pair axle straps.
Air Filter Cleaner and Oil Kit
Mr. Gasket Air Filter Cleaner & Oil is designed to clean and restore all cotton mesh-style washable air filter elements to their original condition. Both the filter cleaner and the oil come in convenient 12-ounce non-aerosol hand-pump style bottles and are a fast, easy way to bring back the performance and appearance of washable air filters of all types.
Gasket Scraper
Mr. Gasket Non-Marring Gasket Scrapers are ideal for removing stubborn gasket residue, according to Holley/MSD. These handy, industrial-strength tools employ special non-marring plastic blades attached to a carbon-steel body with a comfortable plastic and rubber-grip handle that fits perfectly in your hand. They're fully compatible with all standard single-edge razor blades, and the included blades are perfect for removing labels and decals from glass. Mr. Gasket Non-Marring Gasket Scrapers come complete with the gasket scraper itself, 10 non-marring double-edge plastic blades, and 10 single-edge razor blades.