News
Hellwig Names Hallmark as Marketing and International Sales Manager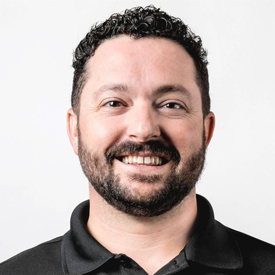 Mike Hallmark is transitioning from serving as Hellwig Products' West Coast and international sales manager to marketing and international sales manager. In this new capacity, Hallmark will oversee all marketing functions, and will work closely with Hellwig's agency of record, Kahn Media.
As the West Coast and international sales manager, Hallmark led the company into new and exciting segments, such as the overland market, according to Hellwig. Hallmark also pioneered the company's international expansion into Australia and Middle East countries through SEMA development conferences.
"We have been impressed with Mike's ability to drive sales both domestically and internationally for Hellwig over the last two years," said Melanie Hellwig White, vice president of Hellwig Suspension Products. "We are confident that his experience and creativity will allow for a seamless transition to this new role."
Hallmark brings years of automotive aftermarket experience, working with both Advanced Clutch Technology and T-Rex Grilles prior to joining the Hellwig Suspension Products team. A lifelong car enthusiast, Hallmark is a hardcore gearhead and devout Volkswagen and Land Rover owner, and can be found restoring VW buses and overlanding in his Land Rover Discovery.
For more information, visit www.HellwigProducts.com.