News
'The Gunny' Set to Return to the Omix-ADA Booth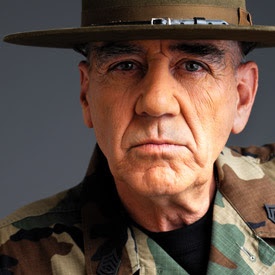 R. Lee Ermey, famously known as The Gunny, will make a visit to the Omix-ADA and Rugged Ridge Off-Road Success Center at the upcoming SEMA Show. The Off-Road Success Center will be located in the Upper South Hall Lobby, booth No. 34000.
Ermey is best known for his landmark role as Gunnery Sergeant Hartman in the 1987 Stanley Kubrick film Full Metal Jacket. Having served as a drill instructor in the U.S. Marine Corps, Ermey was later bestowed the honor of promotion to Gunnery Sergeant in 2002, marking the first time a retiree had received such a promotion from the Marine Corps.
The Gunny appeared in approximately 60 films and numerous television roles, including appearances in Apocalypse Now, Mississippi Burning, Seven and Fletch Lives, as well as lending his voice to Toy Story 2.
Ermey will be available for several autograph sessions throughout the week at the Omix-ADA Off-Road Success Center. His public appearances are set for 11 a.m. to 4 p.m. on  Oct. 31, and 10 a.m. to 4 p.m. on Nov.1-2.
The Off-Road Success Center will make its sixth appearance at the annual SEMA Show.
It was announced this week that Truck Hero has entered into an agreement to acquire Omix-ADA and its associated brands.
For more information, visit www.Omix-ADA.com or call the company at 770-614-6101.