News
Goosic Family Inducted into Arizona Motorsports Hall of Fame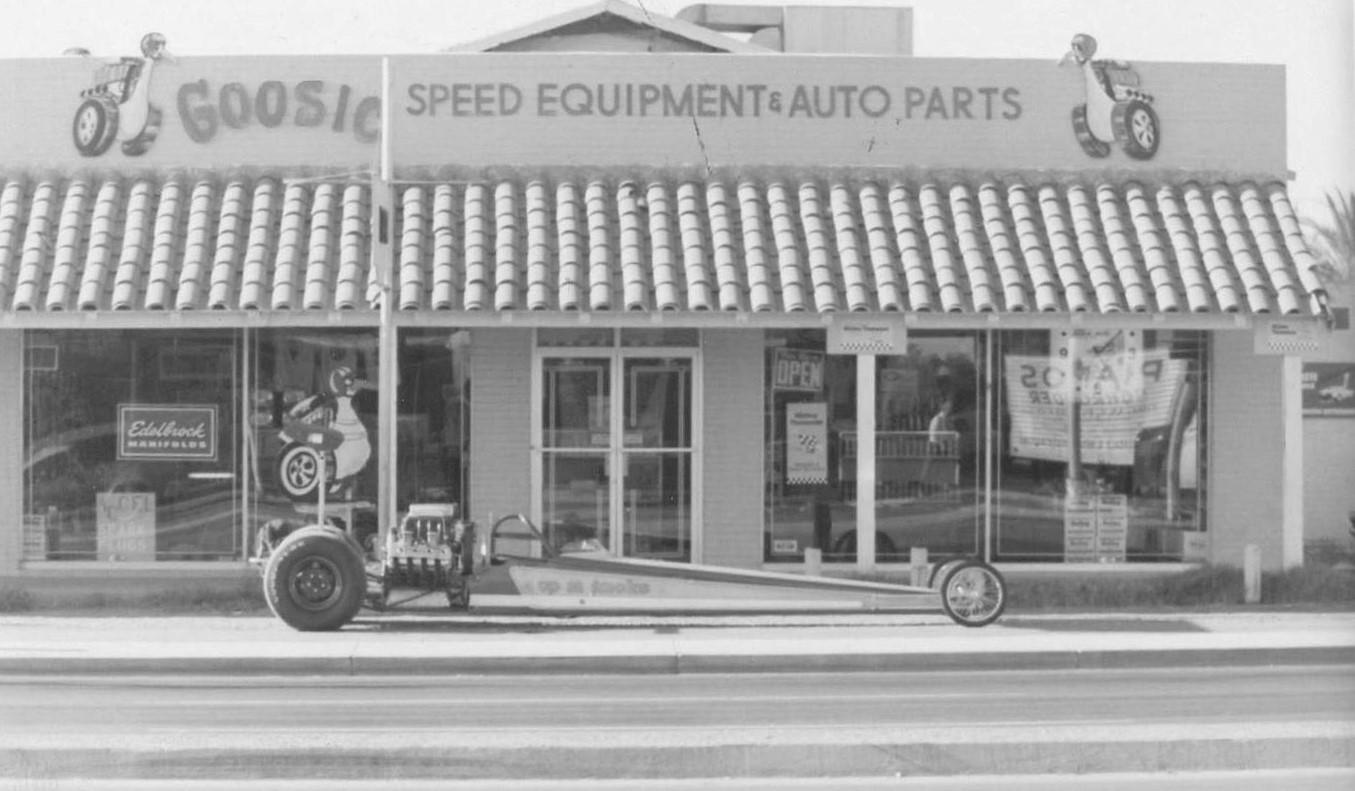 Even in Arizona, it's nice to have a day in the sun.
Bill Goosic and his family were to be inducted into the Arizona Motorsports Hall of Fame on Sept. 30 at the Sands Chevrolet Hall of Fame Classic, a weekend event at Canyon Speedway Park.
In 1962 Everett and Thelma Goosic opened Goosic Speed Shop in Phoenix. It was a family business run by Everett, Thelma, Bill, Jim, Debbie and Tom, recalls R&R Marketing Consultants, a family friend and associate that announced the honor.
"The Goosics are avid longtime drag racing enthusiasts, and Goosic Speed Shop was opened to cater to the parts manufacturers at that time," R&R reports for the family. "These manufacturers needed an outlet for their inventory and Goosic Speed Shop was just the place."
Drag racers from all over frequented the shop, and the Goosics later expanded to three additional outlets.
"In doing so, they had the opportunity to network with many drivers from all forms of racing, along with being involved at legendary racetracks such as Beeline Drag Way, Manzanita Speedway and Mel Larson's Raceway," R&R reports, adding that "the Goosic family is honored with the induction and would like to thank all of the racers and fans for making this possible."