News
Goodguys Targets New Audience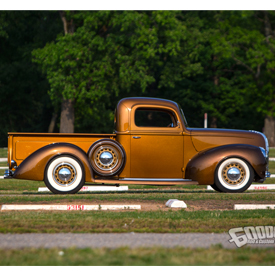 Goodguys Rod & Custom Association has launched a new performance lifestyle platform, Fuel Curve. The site, which went live on May 1, aims to expand the company's boundaries and offer a creative outlet for content that non-members haven't had access to in the past.
According to John E. Drummond, vice president of publishing and media, the site is an opportunity to focus on topics that are outside the walls of what the company has done before. The best way for it to do so was to go digital, he said.
Some of the site's features will include performance racing coverage such as drag racing, motocross, moto-GP, rally racing and boat racing events, DIY tutorials and a Larger than Life section, which includes biographies on speed legends and celebrities involved in the performance realm.
"Fuel Curve gives us a new platform to reach and connect with new performance enthusiasts in the U.S. as well as those around the world," added Goodguys President Marc Meadors in a news relase. "With a healthy dose of both American and foreign performance vehicles, culture, lifestyle and racing action, Fuel Curve will only enhance the Goodguys Rod & Custom Association legacy."