News
Future Auto Shop Business Drives 'SHOP HOP'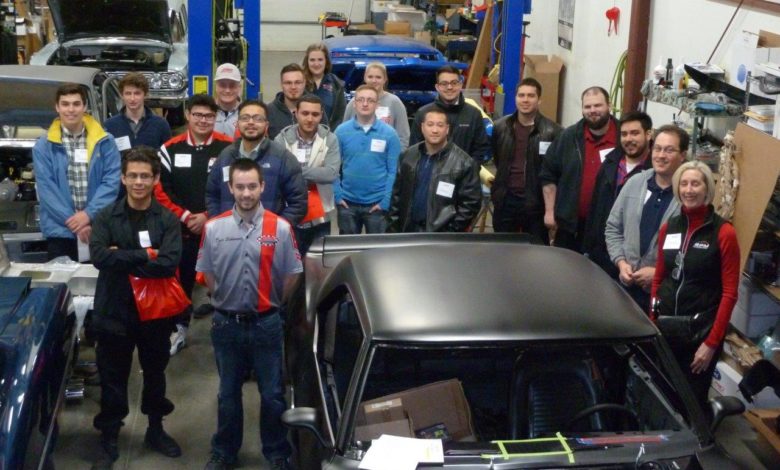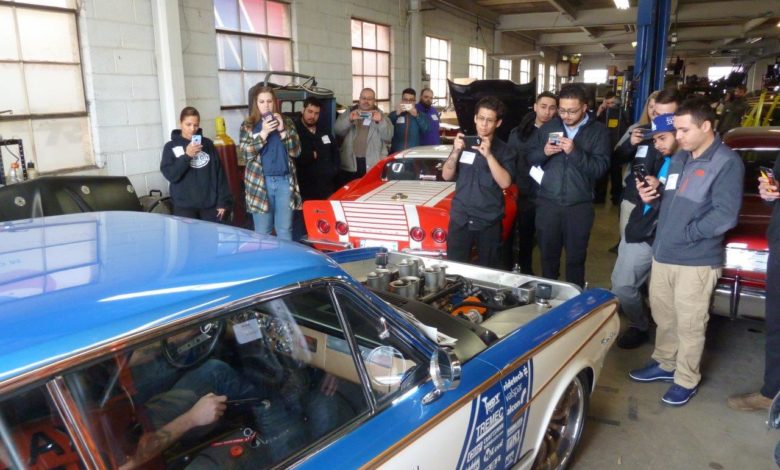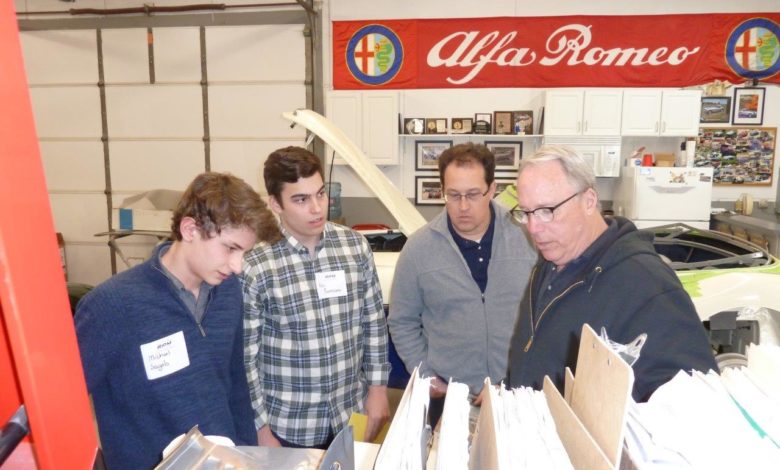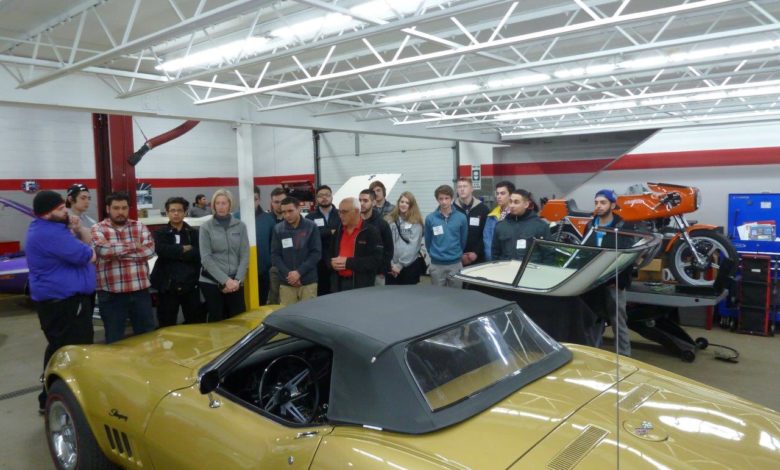 The RPM Foundation held the remainder of its SHOP HOP Chicago program on March 18-19. The event was originally scheduled for late December, but was postponed after a severe snowstorm hit the Chicago area.
The program transports students interested in an automotive aftermarket career to several shops in the city. The trip covered a total of 160 miles and visited four Chicago shops: Hot Rod Chassis & Cycle in Addison, Illinois; Custom Cars Unlimited in La Grange, Illinois; Schwartz Performance in Woodstock, Illinois; and Sport & Specialty Restoration & Vintage Racing in Durand, Illinois.
Diane Fitzgerald, president of RPM Foundation, reported that 38 students attended on Saturday and 28 on Sunday. Students were recruited by RPM from eight high schools or colleges where an RPM program is held or RPM grants are awarded, including Alan B. Shepard High School in Palos Heights, Illinois, Lyons Township High School in LeGrange, Illinois, Thornton Fractional High School in Calumet City, Illinois, McPherson College in McPherson, Kansas, Southern Illinois University in Carbondale, Illinois, Truman College in Chicago, College of DuPage in Glen Ellyn, Illinois and College of Lake County in Grayslake, Illinois.
Prior to the program, Fitzgerald worked one-on-one with students.
"Of the 20 kids that responded that they were interested in SHOP HOP, 10 self-selected in and I worked with them on their resumes, cover letters, introduction and portfolios. They've all had resume writing in high school and college, but it's not until you have a real job opportunity that you have to redevelop it to that specific opportunity," she said.
While the program aims to connect students with restoration professionals and employment opportunities, Fitzgerald explained that there is an underlying trend in the restoration industry that the RPM Foundaiton is also attempting to address.
"There is a disconnect between the world of students entering the workforce and shops that have jobs," Fizgerald said. "One of the things that RPM does is help connect those dots.
"Part of that disconnect comes from the shop owners, who have been in business for over thirty years, were educated in the '60s and '70s and left high school with over 1,800 hours of shop time. A kid today is applying for automotive degrees of post-secondary education with zero hours of under the hood time. The shop classes are gone, for the most part, so the expectations of shop owners and that of the students, who expect to earn sixty thousand dollars a year right off the bat, doesn't match up," Fitzgerald added.
Ultimately, the RPM Foundation is trying to convey to the shops that they are a part of the educational pipeline.
"They are not getting the 1,800-hour kids that can just come in and step up to the plate and get the job done," Fitzgerald said.
Vice versa, the RPM Foundaiton is teaching students what this work will require.
"I believe this experience was important for the students to see not only the shortage and need for young technicians in the industry, but the demand for specialty work like restoration, performance and modification. Every shop we visited stated they were behind schedule and had customers on a waiting list, and the reason was they didn't have enough qualified employees on staff," said Jorge Navarrete, a collision repair instructor at Thornton Fractional High School. "Another thing that stood out to me is every shop is willing to hire students and train them.
"Being able to see what employers are looking for will help revamp our growing curriculum."
Fitzgerald said she observed three consistent messages from shops: everyone starts at the bottom and works up; students must be willing to get themselves taught on things needed for the marketplace (e.g. shadowing) and they have to have passion.
"The shops were very impressed with the students and the students were impressed with the diversity of the shops. I think the kids felt very empowered and as though they have a resource that they can call to bounce ideas off of and connect them with people who can give them opportunity," Fitzgerald said.
"I take pride in my craftsmanship and enjoy speaking with others about their projects and experiences, with the goal of forming connections and networking a possible internship," said Abigayle Morgan, sophomore at McPherson College. "The opportunity to have intimate meetings with employers and fellow autorats is vital to success in this field. RPM SHOP HOP gives us, the students, a unique opportunity."
Morgan is an RPM Foundation scholarship recipient.
Ross Bartolomei, senior at Lyons Township High School, said he plans to use the connections and relationships made with the shop owners for job opportunities and internships in the future, with hopes of gaining more knowledge in the field of automotive restoration.
Based on the shops that held flash interviews, Fitzpatrick speculated that there will be at least four or more internships filled for summer of 2017 because of SHOP HOP.