News
A Full House Turns Out for WRAPSCONNECT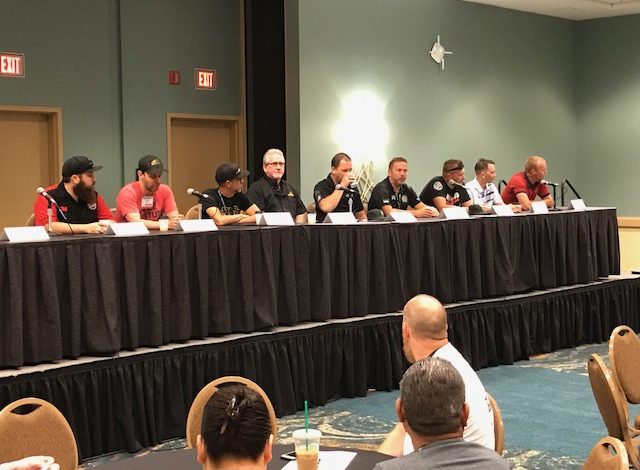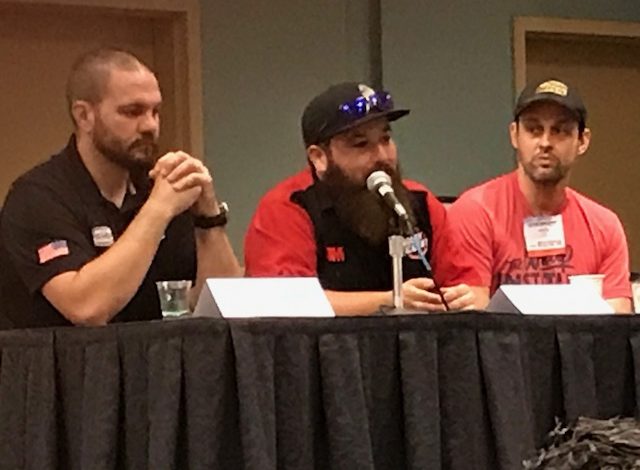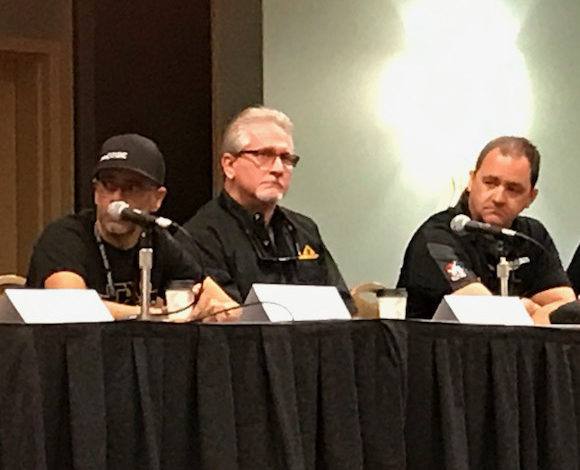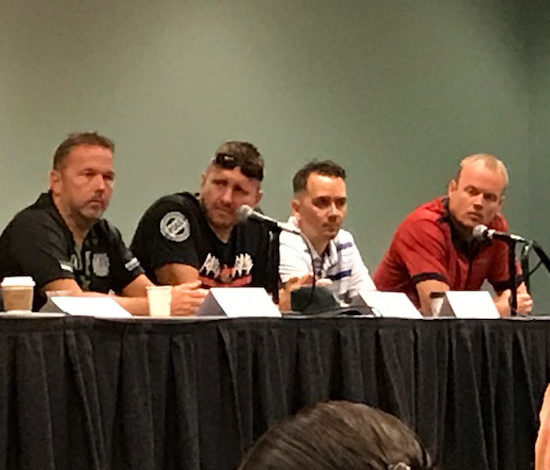 Ten panelists took the stage Thursday morning (July 20) in front of a roomful of interested onlookers as WRAPSCON 2017 got under way at the Long Beach Convention & Entertainment Center in Long Beach, California.
Running as part of THE NBM SHOW through Saturday, this is the third year for WRAPSCON, an event geared entirely toward professional graphics installers. It's the first time the show has been held on the West Coast. The previous two years it was in Indianapolis.
A popular highlight of the show has always been the first-day panel discussion, this year called WRAPSCONNECT. Ten of the top wrappers in the industry answered questions from host Matt Dixon, managing editor of WRAPS and Sign & Digital Graphics magazines-sister publications to THE SHOP.
The three days of WRAPSCON feature live installation demonstrations, classroom training opportunities and a Meet the Masters event, a networking happy-hour that allows wrappers of all levels to meet with seasoned veterans, ask them whatever they want and exchange war stories from their respective shops.
Participants in the panel discussion were John Duever from Vinyl Images; Troy Downey from APE Wraps; Dallas Fowler from Digital EFX Wraps; Albert Hatfield from Infamous Vinyl/5950 Wraps; Jim Miller from Miller Decals; Justin Pate from The Wrap Institute; Matt Richart from Digital EFX Wraps; Adam Sumner from Wrapix Imaging; Luis Tirado from WBC Graphics; and Mike Zick from Mike Zick Installations.