News
Forgeline Named Associate Sponsor of SCCA CAM Challenge
Forgeline Motorsports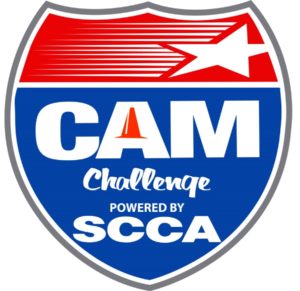 has signed on as an associate sponsor of the 2017 Sports Car Club of America CAM Challenge, a developing autocross series for classic American muscle cars.
Established in 2014 and growing in popularity each year, SCCA CAM Challenge features three classes: CAM T for traditional 1954-1989 muscle cars; CAM C for contemporary muscle cars model years 1990 and newer; and CAM S for sporty coupes, according to the company.
"We are pleased to have Forgeline as an associate sponsor of this year's SCCA CAM Challenge," said Raleigh Boreen, who oversees SCCA Regional Solo Development. "Our competitors find that the company is very easy to work with and everything they produce is of extremely high-end quality. Their lightweight wheels are strong, attractive and backed by a 10-year warranty, unlike many other race wheels."
The CAM Challenge schedule started in March and runs to September, featuring four events hosted at venues across the country. Each weekend-long event gives owners of American muscle car sedans and coupes with front-engine, rear-wheel drive configurations a controlled environment for spirited competition.
As an associate sponsor, the Forgeline brand is promoted on site at races through signage, announcements and on branded clothing for volunteers.
"Creating new wheel designs for race competition and supporting events like the SCCA CAM Challenge are at the core of Forgeline's success," said Dave Schardt, Forgeline Motorsports president. We are excited to partner with the SCCA to help this race series grow."
Forgeline is also lending its financial support to help organize SCCA Cam Challenge events and will raffle off a $2,000 gift certificate at each competition this year, the company added.