News
Flex Bladder Diagnostic Smoke Leak Tester Fits in Tight Spots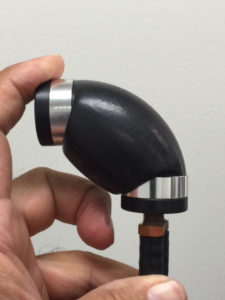 The new Flexible Inflatable Bladder With Through Hole from CPS Automotive allows intake and exhaust leak testing in tight spaces where a rigid bladder can't be maneuvered. The product will be demonstrated in AAPEX booth No. 1665.
The patent-pending bladder is made of a pliable, fuel and chemical resistant substrate that can bend up to 90 degrees. The Flexible Bladder works with any leak detection device, according to CPS Products.
The Flexible Bladder can be inflated for an airtight fit to over three times its initial diameter. The bladder currently is available as a 2-inch diameter model that inflates up to 6.25 inches. Other diameter size models are in production. Each kit comes complete with a replacement bladder.
"Engine compartment spaces are becoming tighter and tighter. We developed this Flexible Bladder solution to make the job of intake and exhaust leak testing faster and easier," said Chuck Abbott, vice president of automotive sales for CPS Products. "Fitting a bladder in a tighter space means less time spent on disassembly and reassembly."
CPS Products will present a full range of automotive maintenance solutions at AAPEX, including AC service solutions, diagnostic smoke, fluid service equipment, and UV leak detection solutions.
For more about CPS Automotive aftermarket solutions, visit cpsproducts.com/automotive.