News
Firstech Launches New DroneMobile Skill for Alexa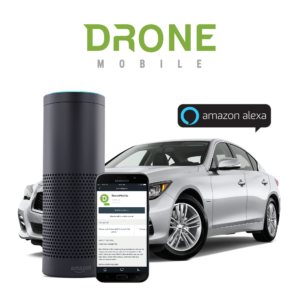 DroneMobile is a connected car solution that gives drivers the ability to lock/unlock, GPS track, and remote start their vehicles using their smartphone. In 2016, Firstech expanded the DroneMobile app to work on wearable devices such as the Apple Watch and Android Wear.
The launch of the Skill for Alexa makes DroneMobile the first aftermarket connected car solution to support voice commands on Alexa-enabled devices. Firstech predicts that DroneMobile will similarly support Google Home devices by mid-Q3 2017.
DroneMobile users that have an active subscription will be able to download the DroneMobile Skill for free. Upon activation, users will be required to create a secret PIN to prevent unauthorized vehicle control. Firstech has stated that remote start features are not yet available and that for the time being, users will be able to lock, unlock, and track their vehicles using the DroneMobile Skill. Amazon has also announced that developers will be able to utilize Alexa alerts in the near future, a feature that would integrate seamlessly with vehicle security and tracking applications.
"We are excited to bring the powerful Alexa engine to DroneMobile," shares Firstech's Managing Director, Jason Kaminski, "Alexa is the ultimate controller for connected smart devices, which will add a new level of convenience to something our customers previously had to do with their smartphone or remote control."