News
ESCORT Radar Launches New Detection Systems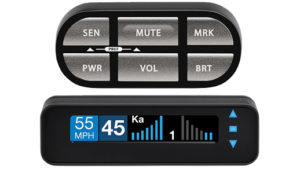 High-performance radar and laser detection technology provider, ESCORT Inc., has announced the availability of two new custom installed radar and laser detection systems, the ESCORT MAX Ci and ESCORT MAX Ci 360.
These two new detection systems afford today's drivers the most advanced radar, laser, speed trap and camera ticket protection on the planet, says the company.
Completely redesigned, the new ESCORT MAX Ci and MAX Ci 360 provide smaller, more powerful laser shifters that defeat the latest in laser-based speed detection technology along with all new radar sensors that have updatable IVTTM filters that reject false alerts from the latest in-motion vehicle safety systems like collision avoidance, lane departure systems and other advanced driver-assistance systems (ADAS).
The MAX Ci and MAX Ci 360 also include GPS and Bluetooth for connectivity to the Escort Live Community and the DEFENDER database of red light and speed camera locations. Both devices are USB updatable.