News
Draw-Tite & Tekonsha Announce Latest Product Carryovers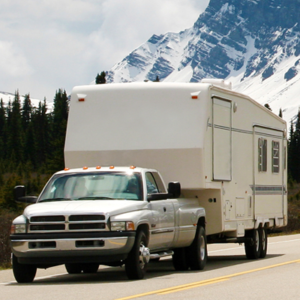 Draw-Tite and Tekonsha have announced additional vehicles, products and fitments to their lines of product carryovers for 2018. The list includes hitches and wiring-otherwise known as Towing Solutions-for a variety of new vehicles.
"Checking a vehicle for carryover fitment is an intricate step in our new vehicle model year assessment strategy. Products that are a match to carryover vehicles are available for sale without the need of extended R&D development and testing," said Becky Briggs, senior product manager for the Tekonsha brand. "This allows our customers to acquire and sell the latest product applications with expediency."
A product carryover defines a current product design that fits a new model-year vehicle. The process involves thoroughly testing each new vehicle model to ensure the product fits reliably and can be used correctly.
"Our efficient design process provides customers with towing solutions to meet their vehicle needs on a consistent basis with the establishment of product carryovers," said Russell Brzezinski, senior director – product management and strategic growth for Horizon Global. "Satisfying our customers with durable, dependable products that keep them and their families safe is our number-one goal."
Some of the vehicles included in Draw-Tite's 2018 product carryover list are: any 2013-'18 Acura RDX; 2015-'18 Acura TLX; 2015-'18 Audi A3 (with the exception of the Sportback e-tron); 2013-'18 Audi Q3; 2014-'18 Chevrolet Impala (excludes limited edition models); and 2014-'18 Subaru Forester applications.
Tekonsha has created 2018 product carryovers for any 2013-'18 Acura RDX, 2016-'18 Acura TLX, and 2009-'18 Subaru Forester, among others. Complete carryover information including photos and more is available for customers through the company's Dealer Portal.