News
Draw-Tite NASCAR Truck Series Driver Gets First Career Victory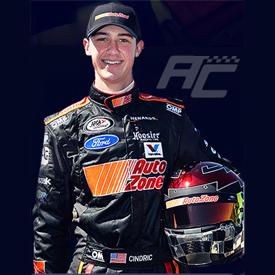 Austin Cindric grabbed his first-career win in the Chevrolet Silverado 250 at the Canadian Tire Motorsport Park. The weekend began on Saturday with Cindric not only celebrating his 19th birthday, but setting a track record with a time of 78.602 seconds to win the Sunday pole position.
Sunday began with Cindric gaining all confidence in winning the first stage in the three-stage event, as he led all 20 laps in the Draw-Tite Ford F-150. With a second stage penalty bumping Cindric back, he had to build momentum starting the final stage. The race ended in a thrilling finish with him passing Kaz Grala on the final lap to lead him to victory.
"It was an incredible weekend for Austin and Team BKR with Saturday's and Sunday's results," said Horizon Global President John Aleva. "We are proud to have our leading brands, Draw-Tite and Reese, sponsoring the BKR team, and we are excited to celebrate this victory and proud to support Austin every step of the way."
Austin's victory secured his spot in the NASCAR Camping World Truck Series playoffs, which begins with the UNOH 175 at New Hampshire Motor Speedway on Saturday, Sept. 23. The race will air on Fox Sports 1 at 1 p.m. EST.
Austin is set to compete in the final race before playoffs when he races in the Chicagoland 225 at Chicagoland Speedway on Friday, Sept. 15, which will air on Fox Sports 1 at 8:30 p.m. EST.