News
CRP Industries Executive Wins Leadership Award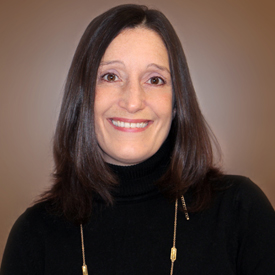 Rachael Sobon, director of human resources for CRP Industries Inc., has received the 2017 Brava Award for top female business leadership in New Jersey. New Jersey SmartCEO will present the award in recognition of Sobon's achievements in her professional career.
Sobon will receive her award during the New Jersey Brava Awards ceremony on June 14 at The Imperia in Somerset, New Jersey.
"On behalf of everyone at CRP Industries, I congratulate Rachael on a well-deserved award," said Daniel N. Schildge, CEO of CRP Industries Inc. "Rachael Sobon is one of our most valued associates. Her dedication and hard work has made a significant contribution to CRP Industries, especially during the past five years, where the company has experienced its most significant expansion. When you are cited as one of America's fastest growing companies, you can be sure that the challenges to our human resources department are formidable. I am delighted to say that Rachael has done a great job in helping us to successfully meet those challenges."
The Brava Awards celebrate the distinguished achievements of 40 of Greater New Jersey's top female business leaders. Sobon was selected for the award for her work in not only her professional life, but also in her family and community, according to CRP Industries. She was selected by an independent committee who reviewed local business leaders and chose winners based on company growth, community impact, and mentoring.
"Brava winners possess the hallmark qualities of successful leaders-vision, passion, compassion, dedication, perseverance. Each winner in this year's class exhibits these qualities in all facets of her life, from running her business to tending to her family and donating time and resources to philanthropic initiatives," said Jaime Nespor-Zawmon, president of SmartCEO. "We are honored to recognize a group of women who are truly making a difference in the world."
Sobon has been with CRP Industries for 10 years, responsible for all human resources functions and payroll activities.