News
Cooper Tire & Rubber Co. Names Senior VP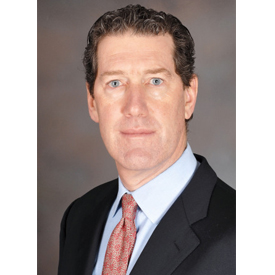 Cooper Tire & Rubber Co. has hired John Bollman as senior vice president and chief human resources officer. His scope of responsibility includes leadership of human resources and employee relations, as well as global safety and communications. Bollman will succeed Brenda Harmon, who has served in the position for more than seven years and will retire April 15.
Bollman joins Cooper from Sequa Corp., where he served for the past nine years as chief human resources officer. Sequa is a $1.5 billion company with 5,500 employees.
Prior to Sequa, Bollman spent more than 18 years at leading global home appliance manufacturer Whirlpool Corp., where he served in a series of human resources positions in the U.S. and Europe, including vice president of human resources North America, a post he held for eight years.
Bollman began his career in the mid-1980s as a labor and employment attorney.
"We are pleased to have such a talented HR executive join Cooper as we continue to grow and develop the organizational capabilities that enable us to deliver on our strategic plan," said Brad Hughes, president and CEO. "John will no doubt build on the strong foundation Brenda Harmon has put in place over the past seven years. She has made immense contributions to Cooper and has been a respected, valued member of our leadership team. As we welcome John to the company and look forward to his contributions, the board of directors and I offer our deepest appreciation and best wishes to Brenda upon her retirement."