News
Conibear Joins E-ZOIL Newest Regional Sales Manager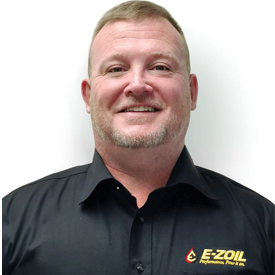 E-ZOIL has hired Paul Conibear as the company's newest regional sales manager. Conibear will report to Bill Morgan, national sales manager for E-ZOIL and will cover the six states of New England along with Ohio, Kentucky, Michigan, Indiana and Illinois.
E-ZOIL manufactures performance-enhancing fuel additives and cleaning solutions.
Conibear has owned and operated his own trucking firm, Conibear Trucking LLC, since 2004. He also has experience as an outside sales representative for Boyles Motors, an International parts and service truck dealer.
"Paul has a reputation as a professional, honest and hard-working individual with valuable experience in our industry," said Christopher Miller, vice president of E-ZOIL. "His on-the-ground experience in the trucking industry provides him with instant credibility and a deep knowledge of customer needs."
For more information, call E-ZOIL at 716-213-0106 or visit www.ezoil.com.