News
Chicago Pneumatic Adds Vertical Grinders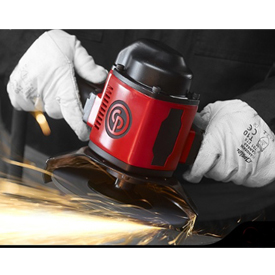 Chicago Pneumatic has introduced two new ranges of industrial vertical grinders.
The new CP3330 and CP3340 series are expected to set a new high standard in terms of productivity and operator safety, according to the company.
The CP3330 and CP3340 series are ideal for various applications in metal-working, fabrication, foundries, casting plants, shipbuilding and oil and gas applications.
Equipped with powerful governed motors, according to Chicago Pneumatic, the new industrial grinders can achieve a superior material removal rate and reduce completion times.