News
Champion Racing Oil National Open Returns to Williams Grove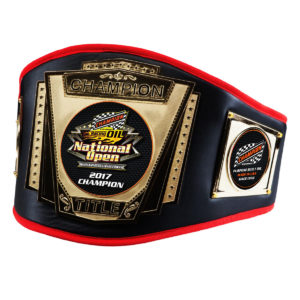 Champion will again be the title sponsor of the Williams Grove National Open, sanctioned by the World of Outlaws Sprint Car Series. The event is set for Sept. 28-30 in Mechanicsburg, Pennsylvania.
The Champion Racing Oil National Open is an event with more than 50 years of history that includes the biggest names in motorsports competing at half-mile Williams Grove Speedway, one of dirt racing's legendary venues, according to Champion. This year's three-day competition offers a pair of 25-lap, $10,000 to win mains on Sept. 28 and 29 plus a 40-lap Championship Race paying $50,000 to win on Sept. 30. In addition, there will be a rain make-up race on Sept. 28 for the Champion Racing Summer National Title.
Williams Grove Speedway is a half-mile dirt track located in Mechanicsburg, about 10 miles south of the state capital of Harrisburg. It opened in 1939 and has been host to many championship races. Williams Grove continues a tradition of racing every Friday, and almost every Saturday, including many special events.
For more information, call Champion at 800-821-5693, or visit www.championbrands.com