News
Champion Focuses on Mopar with New Motor Oil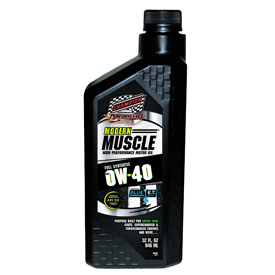 Champion Brands will soon release its new SAE 0w-40 premium full-synthetic motor oil specifically formulated to maximize the demands of today's high performance street vehicles.
Champion Modern Muscle (CMM) SAE 0w-40 Motor Oil is an API SN licensed viscosity recommended for Dodge Viper 8.4L, Dodge Challenger 6.4L, Dodge Charger 6.4L, Additional Modern Dodge Hemi Motors, Jeep 6.4L, Nissan GTR 3.8L, and others, plus OEM/Engine Builder crate motors requiring a high performance 0w-40 viscosity.
CMM Motor Oils will provide outstanding levels of fuel economy performance, cleaning power and engine protection, even during extended oil change intervals, according to Champion Brands. The high-performance oils are proven to reduce wear and viscosity breakdown due to advancements in additive engineering.
CMM Motor Oils utilize Champion's Blue E.T. (enhanced technology) racing additive, and Champion's TVS (Thermal Viscosity Stabilizer) performance additive. These proprietary technologies deliver unmatched film strength at high temperature, better piston ring seal for maximum compression, and increase horsepower and torque in most engines, according to the company.