News
Carb Specialist Joins GET'M Garage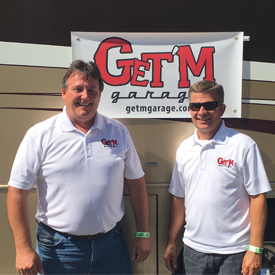 International drag racer and carburetor specialist Tony Morris has joined the GET'M Garage team as carburetor department manager. In this role, he will be responsible for all facets of carburetor assembly, carburetor rebuilds and at track diagnostics, according to the company.
"Tony-a lifelong racer-understands the racers' needs and that converts well to the goals of GET'M Garage," said Mike Laws, co-owner of GET'M Garage. "Tony is well respected, has a tremendous international following and is a real top-notch carb expert. We are thrilled to have him join our team."
Prior to joining GET'M Garage, Morris worked for 14 years with a well-known carburetor modifier in Orlando, where he started manufacturing small precision parts. Because of his in-depth carburetor knowledge, he was later promoted to carburetor department manager, where he oversaw all aspects of carburetor production and worked closely with Laws in carburetor development. In addition, he was a mainstay at the track, providing onsite track technical support for racers.
"I am excited to be included in the GET'M Garage fold," Morris said. "After being at the Fall Fling in Bristol, Tennessee, with Trevor Wiggins, it's easy to see the missing element at the track. I'm looking forward to helping GET'M Garage fill that void, which means meeting the racers' needs."
Originally from Birmingham, England, Morris saw his first drag race at Santa Pod Dragway at the age of 5 and got behind the wheel of his first drag race as soon as he was old enough to race. Before moving to the U.S., Morris raced competitively in Germany, scoring five championships. Always looking to broaden his horizons, Morris moved to the U.S. in 1990 and continued to race. He has wins in Super Comp, Super Street and Pro Am, just to name a few. He continues to race internationally any chance he can and travels to Europe several times a year to tune customer carburetors.