News
CAN Names Pioneer Award Winner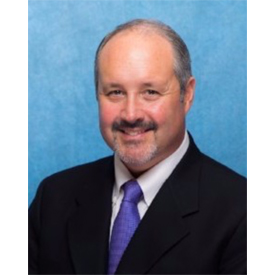 Custom Automotive Network (CAN), formerly known as Performance Warehouse Association, has honored Ken Woomer with its 2017 Pioneer Award Winner of the Year award. The prestigious award is voted on by the active CAN Board of Directors in recognition of outstanding contributions to the custom automotive distribution system and in appreciation of conscientious dedication to the industry. The award was presented by CAN's President, Tracie Nuñez, at the group's General Membership Meeting on Nov. 1 in Las Vegas.
"The Pioneer award is a very special honor given to the industry leaders who have helped to strengthen and expand the automotive distribution system. Ken embraces what it means to be a true leader, and we are fortunate that he has served the CAN membership for 12 years." Nuñez said.
Woomer, an automotive enthusiast, has been involved in the automotive aftermarket industry his entire life. He began his career with Competition Specialties at the age of 13, working for his father, the late Steve Woomer, who founded CSI. Over time, Woomer earned his business degree while still continuing to learn every intricate aspect of Competition Specialties from his father. He proved himself time and time again earning positions as phone sales manager in 1991, sales manager in 1993, and president in 1996.
Upon the unfortunate and untimely death of his father in 1998, Woomer, at the age of 29, took full reign of CSI and by year 2000 he purchased the business.  During the last 19 years, CSI has thrived under his direction and leadership by example; he encourages his team to go beyond self-expectations, to produce excellence, and to participate in industry stewardship, according to CAN.
Woomer is an aftermarket industry advocate and activist and has been very active in industry associations. Beginning in 2002, he served three consecutive terms on CAN's Board of Directors, in 2011 was elected as PWA Chairman, and in 2015 was elected to the current Board of Directors of The AAM Group. Competition Specialties has been an active member of CAN (PWA) since 1974.
For more information please visit www.customautomotivenetwork.com or call 760-346-5647.