News
CAN Membership Chooses Person of the Year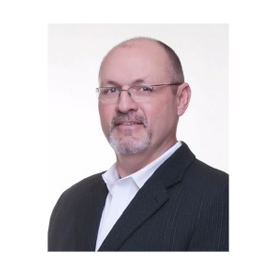 Custom Automotive Network membership has named Les Rudd of Bob Cook Sales as the 2017 Person of the Year.
The award is voted on by CAN membership and recognizes someone who has made a significant contribution for the benefit of the custom automotive distribution system. The award was presented by Tracie Nunez, CAN president, at the 44th annual CAN Connect Conference on Sep. 10. CAN was formerly known as Performance Warehouse Association.
"We are honored to present this award to Les as he embodies a deep passion for the automotive aftermarket," Nunez said. "His outstanding contributions and continued dedication is not only visibile to CAN and Bob Cook Sales, but to the industry as a whole."
Rudd has been apart of Bob Cook Sales since 1992, reaching partner status in 2003 and-along with John Clark and Jeff Bates-purchased the company from Bob Cook in 2006. Rudd came to Bob Cook Sales with background in the warehouse distribution, jobber, and manufacturer levels of the automotive industry. Prior to working with Bob Cook Sales, Rudd was the national sales manager of TCI Automotive.
In January of 2014, Rudd became president of Bob Cook Sales. He maintains a close contact with manufacturer clients and is responsible for most of the structure of the organization. His experience in manufacturing gives him a well-rounded perspective of the market.
Rudd is a past CAN rep liaison for more than 7 years and is also recognized by Manufacturers Agents National Association through his CPMR certification via the Manufacturer Reps Education Research Foundation. He also currently serves on the SEMA Board of Directors, is immediate past chairman of the manufacturer representative network and is involved on many other industry committees and focus groups.
CAN was founded in 1970 as Performance Warehouse Association. For over 40 years, CAN has been hosting its annual three-day conference where distributors meet with manufacturers in a private setting.
For more information, visit www.customautomotivenetwork.com or call 760-346-5647.