News
Bully Dog BDX Now Tuning the 2016 Silverado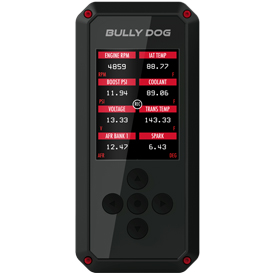 Chevy Silverado owners now can add horse and torque to their 2016 pickups fit with the 5.3-liter V8 engine. The powerplant is already capable of producing 355 horsepower and 383 ft-lbs of torque, but the BDX device by Bully Dog can add an additional 21 horsepower and 24-ft-lbs of torque.
"Along with the power and torque increases," the company stated in a news release, "our calibration greatly improves throttle response and firms up transmission shifts on the 6-speed for enhanced drivability."
For more information, visit www.bullydog.com.