News
Bestop Consumer Sweepstakes Promises $1 Million Grand Prize if Casey Currie Wins Big Race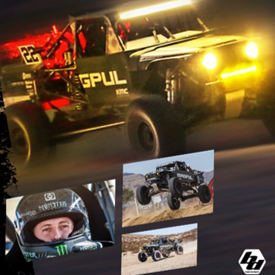 Bestop Premium Accessories Group has launched a new promotion that gives off-road racing fans and enthusiasts a chance to win a $1 million grand prize, as well as several other prizes.
The promotion features off-road racing icon Casey Currie as he competes in the 2017 SCORE Baja 1000, beginning Nov. 14. If Casey takes the overall win at the Baja 1000, promotion entrants will have a chance to win $1 million. Smaller prizes include winning Casey's personal customized Jeep Wrangler JK Unlimited, or one of ten $5,000 product packages featuring products from Bestop, Baja Designs, Tuffy Security Products, or Currie Enterprises.
In the event that Casey Currie does not win, prizes will still be delved out by the company. In that case, 20 entrants will each win their choice of the newest premium performance product from the aforementioned brands at a retail value of $2,000.
"If I get the fastest time and win at Baja, it will be the high point of my career," said Casey, who is riding a hot streak after taking the Maxxis Ultra4 Europe King of Portugal in September. "I love that this promotion gives many others a chance to share the excitement. With so many fans rooting for me, I will be pulling out all the stops!"
To enter for a chance to win, fans must visit www.Bestop.com/WinAMillion. There, they watch a short video highlighting the latest industry-leading products from Bestop and complete an entry form. No purchase is necessary.
Every fan entering the promotion will also receive a limited-time $50 rebate coupon that they can redeem for any purchase of Bestop, Baja Designs or Tuff Security Products totaling over $299, according to Bestop.
The promotion features the launch of several new Jeep accessory products from the newly-formed Bestop Premium Accessories Group.
"This promotion offers up the chance to win a first-of-its-kind cash prize, while also highlighting the industry's newest innovations in Jeep accessories," said John Larson, Bestop Premium Accessories Group CEO."Our goal at Bestop Premium Accessories Group is to offer world-class products that inspire our customers to enjoy their driving adventures."
For more information, visit www.bestop.com or call 800-845-3567.