News
Best In The Desert Names Business Development & Marketing Director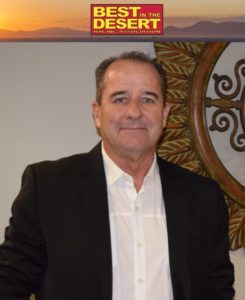 Best in the Desert has hired Scot Harden as business development/marketing director. Harden is an AMA Hall of Fame off-road desert racer, industry marketing executive and owner of Harden Offroad a power sports consulting business.
The move is in response to the huge growth in entries and sponsor engagement Best in the Desert has experienced over the past three years and the desire to grow the Best in the Desert brand across a variety of marketing and racing related platforms, according to the company.
"We are very fortunate as an organization to have so many highly regarded sponsors supporting our series. It's a testament to the shared vision my father, Casey Folks created from the start for Best in the Desert and the companies who have partnered with us," said Daryl Folks, co-owner of Best in the Desert. "We are now looking to 2018 and beyond for ways to grow the sport and the series even further. We want to make sure our existing partners are getting the maximum benefit from their current investment with us while we strategically develop the business in other areas. Scot's background and knowledge along with his relationships within the industry and close personal connection to Best in the Desert make him perfectly suited to help us complete the mission my father started."
Harden will work closely with Best in the Desert co-owner Bryan Folks and other key staff including operations manager Donald Jackson, event coordinator Liz Marshall and media relations firm Fall Advertising to develop the marketing programs and initiatives to drive the business forward in the coming years.
"I am very excited about this opportunity. My relationship with Best in the Desert goes back to its very beginning and I've watched it grow into the premier off-road race series in North America," said Harden. "I look forward to working with everyone involved including the current staff, volunteers, sponsors, racers and fans to help take off-road racing and the Best in the Desert Series to the next level."
For more information, email scot.harden@harden-offroad.com or by calling 951-491-1819.