News
Baja Designs Offers Lighting Zone Chart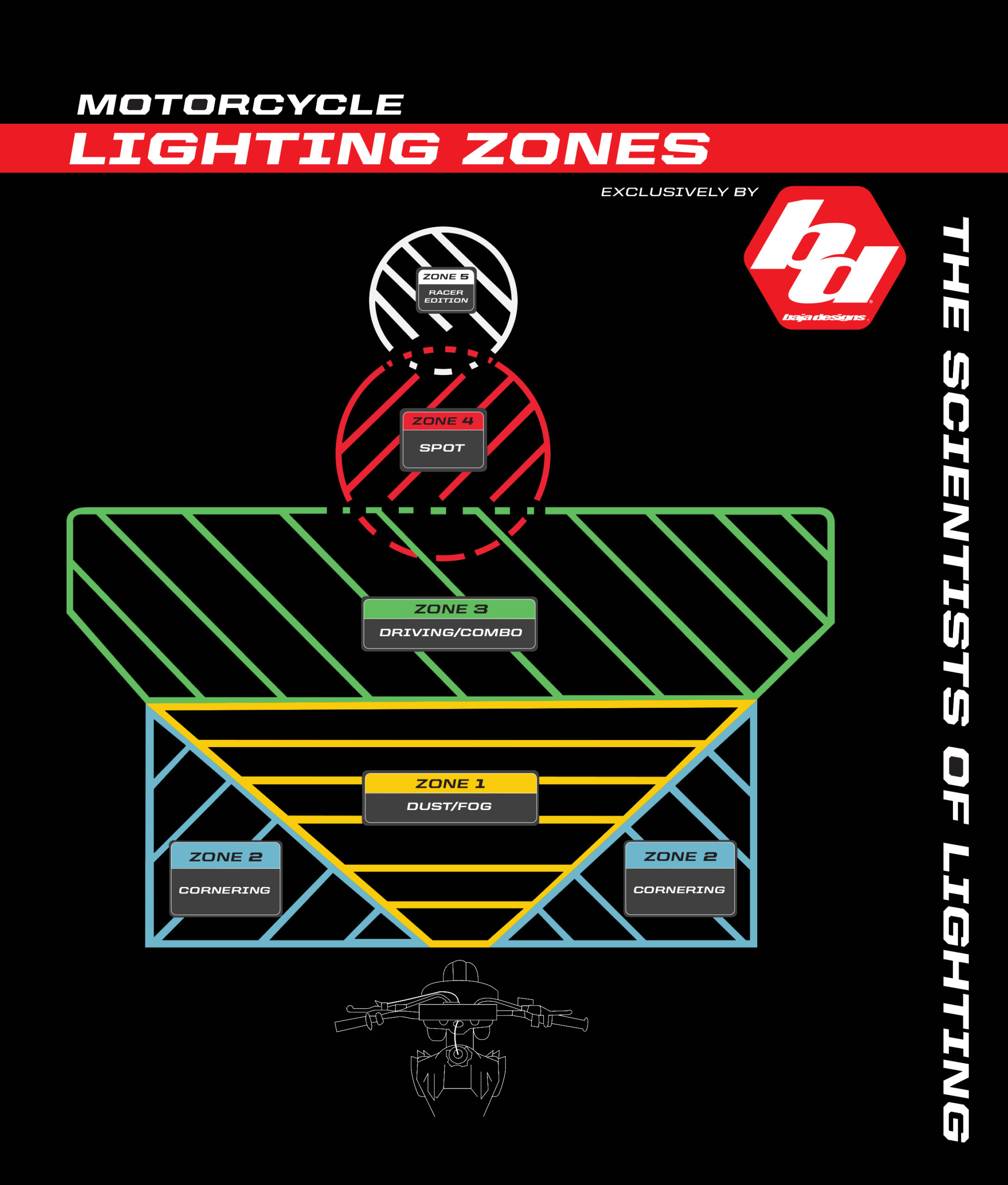 Baja Designs now offers an educational Lighting Zone chart for consumers to gain a better understanding of how to build a lighting package for their vehicle.
The Lighting Zone chart, from "The Scientists of Lighting," provides a colorful graphic illustration of each of the primary zones an off-road enthusiast should account for. The informative chart covers every area, from the Driving/Combo (Zone 3), applicable to any off-road enthusiast, to the Racer Edition (Zone 5) that is utilized exclusively by those traveling above 100mph. This simple illustration allows users to visualize each area that is most important to their style of driving, and make an educated decision on how to select the optimum lighting package.
Baja Designs' Lighting Zone chart illustrates how each zone interacts with one another to distribute light to the front, side and rear of the vehicle. The chart shows the comparative effectiveness of each zone and how an adjacent zone will overlap to achieve the most desirable lighting pattern distribution.
Two versions of the lighting zone chart are available – one for the light truck/SUV/UTV market, and a second for the motorcycle/ATV market.
Click here to view Baja Designs' Lighting Zone charts on the company's website.