News
AP Exhaust-Centric Parts Merger forms APC Automotive Technologies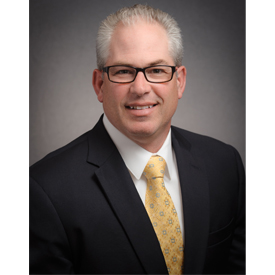 Harvest Partners and Audax Private Equity  have completed the combination of AP Emissions Technologies and Centric Parts to form APC Automotive Technologies. As part of the transaction, Harvest completed a new equity investment into the combined business, and Audax retained a significant ownership stake in APC. Both firms have extensive experience in the automotive aftermarket and will provide their joint resources to support APC.
Terms of the transaction were not disclosed.
APC Automotive Technologies has already made it's first big move by appointing Doug Wolma as president of its AP Emissions Technologies division. In this role, Wolma will be responsible for leading AP Exhaust and all of its operations. Wolma is replacing Mike Barto who is retiring from AP Exhaust.
"I am thrilled to have someone of Doug's expertise join AP Exhaust," said Hugh Charvat, CEO of APC. "He has a diverse and successful track record leading automotive manufacturing and distribution organizations with 20 years of experience exclusively in the aftermarket. His leadership will be instrumental in continuing to deliver upon our strategies that ultimately ensure AP Exhaust's commitment to the emissions control space and customer service leadership in the aftermarket.
"I would also like to thank Mike Barto for his outstanding work at AP Exhaust and Eastern Manufacturing over the past few years," Charvat continued.
Before his appointment at AP Exhaust, Wolma was the vice president and general manager of the global aftermarket for Dana Inc. Wolma also spent eight years with Meritor as general manager of global aftermarket operations and remanufacturing. He was responsible for a portfolio that included all makes of commercial vehicle brakes, axles, transmissions, and steering gears.
Dan Lelchuk, who co-founded Centric Parts in 2000, will remain president of Centric Parts.
"We expect our platform to continue to grow through leveraging the combined strengths of both businesses and through future acquisitions in the undercar aftermarket to provide a comprehensive offering to our customers. I am looking forward to working with Dan and the rest of the talented Centric team to continue delivering exceptional service to our customers and accelerating our growth," Charvat said.
"This is a transformational event for our customers, employees, and suppliers as APC will provide one of the broadest undercar offerings in the market. This combination will help increase our growth by providing a true one-stop-shop experience for our customers," Lelchuk said.