News
American Powertrain Offers BluePrint Crate Engines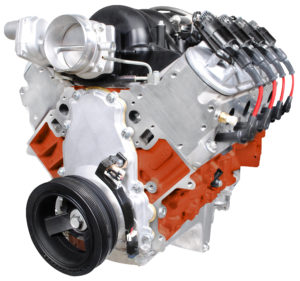 BluePrint crate engines are now available at American Powertrain. BluePrint Engines was formed over 20 years ago and as the business grew, so did their reputation with a tremendous staff of highly qualified technicians with a passion for performance. From fulfilling high performance crate engines for drag and circle track racers to street rodders or off-road, BluePrint Engines manufacturers a wide selection of drop-in engines complete with fuel system, ignition system, plugs, wires and water and fuel pumps. To date they have produced over 200,000 factory replacement engines.
Recognizing that when planning a project build, many customers make engine and drivetrain decisions together, BluePrint Engines teamed with American Powertrain to make the purchase process seamless. For more information and pricing go to American Powertrain.
As the world's largest TREMEC dealer, American Powertrain works with a lot of crate engine dealers and builders. "While we don't build engines, we can help you choose a great engine to go with your American Powertrain transmission system from one of our trusted engine suppliers," stated Matt Graves, sales and marketing manager of American Powertrain. "From crate to custom, we put the efforts of reputable, experienced engine guys at your fingertips."
For more information visit www.americanpowertrain.com.