News
American Car Craft Plans Stainless Steel Accessories for 2017 Raptor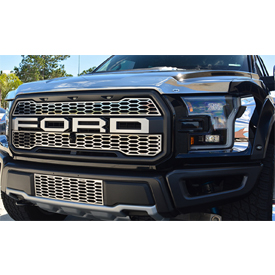 American Car Craft teased a few new products it's bringing to market for the 2017 Ford Raptor. The company issued an email saying new interior, exterior and engine bay parts would soon be released, but also teased images of a custom grille and hood scoop.
Meanwhile, the company also announced it has discontinued SKU 772040, two piece front bumper guard for the 2010-2014 Ford Raptor.
American Car Craft also introduced Wes Reese, hired to serve as the company's new customer service representative. Reese can be reached at wes@americancarcraft.com.