News
AEM Releases CD-7 Plug & Play CAN Communications Harness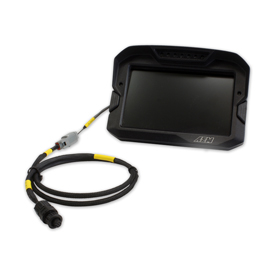 AEM has created a Plug & Play CAN bus Communication Harness that eliminates the need to manually wire a CD-7 Digital Dash Display to a Vi-Pec i44 or i88 ECU, and 29 Link G4+ ECUs.
Because the Vi-Pec and Link ECUs do not provide power from the CAN output, AEM recommends using its CD-7 Power Cable to simplify power and ground connections. The CD-7 Power Cable connects to the AEMnet connector on the CD-7 wiring harness and includes a pigtail connection with power and ground leads that make it easy to wire the dash for power when used with non-AEMnet equipped devices.
This harness is fully terminated and connects the CAN2 input on the CD-7 main harness to the CAN output on the Vi-Pec and several Link ECUs.