The Thundertaker: Fuller Moto's Devilish Custom Cadillac
April 1, 2016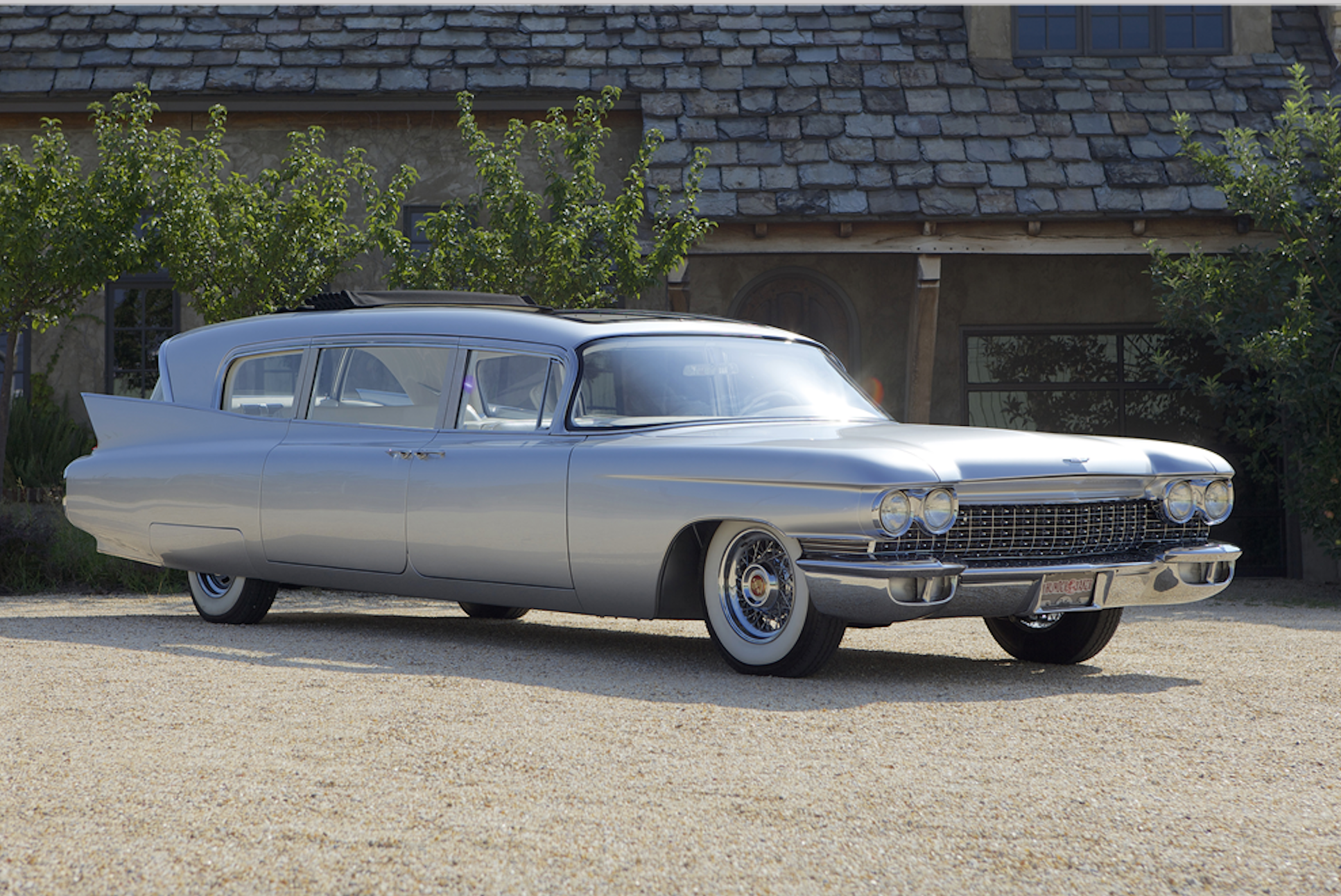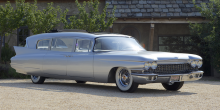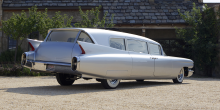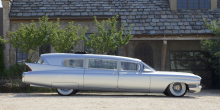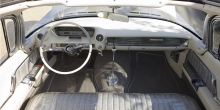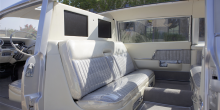 *See more images by clicking the photo gallery above
The Mother of Convention will roll over in her grave when she sees the latest creation from Fuller Moto of Atlanta, Georgia. Bryan Fuller's reputation for life-defining custom cars is already widely known, but the Thundertaker is one more otherworldly example of his design prowess. The four-year, 10,000-hour, building process behind this masterful 1960 Cadillac limousine-which is up for auction during the April 8-10 Barrett-Jackson Palm Beach Auction-dramatically radiates quality and imagination everywhere you look.
It's no wonder the Thundertaker became an instant superstar at the SEMA Show. Hot Rod magazine and the Discovery Channel were smitten over this creation.
The project actually began as a four-door Cadillac limousine constructed by Superior Coach of Ohio. Once in the hands of the Fuller team, the original 156-inch chassis was replaced with a state-of-the-industry Art Morrison system, which is also the longest custom chassis this company ever produced.
Insight prevails at a company like Morrison. That chassis was designed to allow the driveshaft and stainless-steel exhaust system to be threaded right through it. The exhaust actually exits out the original taillight housings.
A twin compressor RideTech air suspension provides maximum style and adjustable ground clearance at the driver's whim. It was critical that all exhaust components remain safe and out of the pavement's reach when this Cadillac cruises at low altitude.
The limo's body and roof line have been chopped 5.5 inches for a sleeker profile-and also to set the stage for subsequent body mods, like a lower windshield with matching A-pillars-all to create a station wagon look for the ultimate in classic people-movers. Rear-window glass was recessed into the body lines and both fins were extended. Seamless fit, finish and proportions are the cutting edges in this machine's design concept.
JDK Collision used House of Kolor's Orion Silver paint on the entire exterior, resulting in a striking vehicle and at the same time makes those fins gleam like the giant blades of a double-edged sword.
The talents of Price Upholstery helped bring this project's interior to life utilizing trim pieces sourced by Fuller from other Cadillac models. Even the last known bolts of the original 1960 Cadillac limousine fabric were found and incorporated into this build.
The plushness of the interior is enhanced even more with the aid of flat-screen TVs, KICKER speakers and an Alpine Electronics head unit. Two Vintage Air (Gen-IV) air conditioning units combine to offer the ultimate in comfort.
It is only fitting that Thundertaker's power comes from a fuel-injected ZZ454 Chevy V8. Under the hood it looks more like a black diamond in a jeweler's setting than just an engine between two fenders. An overdrive automatic transmission distributes the 454's enthusiasm to an immortal Strange-built 9-inch rear end. Special four-wheel disc brakes from Wilwood bring all forward motion to a halt with incessant dependability. Modern tires with wide whitewalls and appropriate wire wheels deliver additional layers of class, performance and safety.
-Written by independent automotive journalist Roger C. Johnson on behalf of Barrett-Jackson